Office 365 Manual: Microsoft Word
If you've always wanted to know more about Microsoft software, our series of Office 365 Manual blogs are here to help!
Each instalment will look at a different element of Microsoft Office 365 – today we're starting with what's surely the most popular piece of word processing software on the planet: Microsoft Word.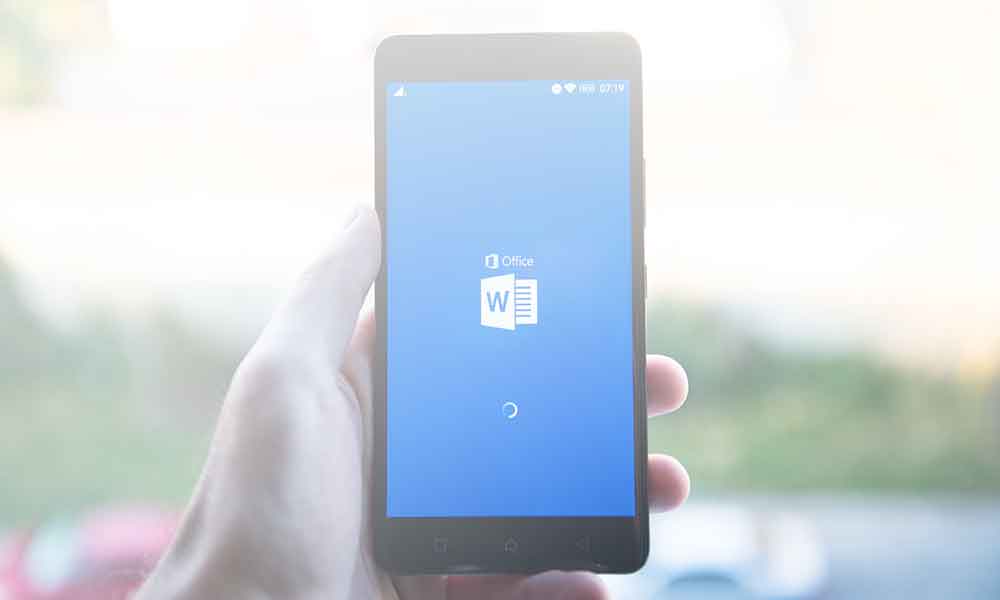 What is Microsoft Word?
So, what exactly is Microsoft Word? We're here to help! Microsoft Word is the world's most popular word processing software, commonly used by workplaces, schools and educational institutions around the globe.
The software is also designed for personal use and allows you to create, view, edit and share documents. With Microsoft Word you can work remotely on the same document as your co-workers or clients and update everybody with the changes, thanks to support for document collaboration. You can use Microsoft Word on PC or Mac, as well as on-the-go on your smartphone or tablet.
Overview of Features
Microsoft Word has a whole host of great features, including templates for creating beautiful, documents, formatting tools, proofing and editing tools and even support for PDF file formats. With so many tools at your disposal, we thought we'd take a look at some of the best and worst features Microsoft Word has to offer.
Best and Worst Features
Best 3 Features of Microsoft Word
Proofing and editing tools – With spell-check, track changes and grammar error checking, your documents will always be perfect. We're not all great at spelling and grammar, which is why the proofing tools in Microsoft Word are invaluable for anybody creating professional documents for use at home or at work.

Formatting tools – Microsoft Word has a whole host of tools to allow you to change the formatting of your document. You can choose from hundreds of pre-installed fonts, adjust paragraphs and line spacing, split your document into columns or add tables or images to text, and that's just for starters.

Real-time collaboration – This is a really useful feature which lets you collaborate on documents with others. If you're editing a document at the same time as a client or co-worker, you can add comments and track changes as you go or collaborate in real time by chatting with each other to co-author documents (this can be done by integrating Microsoft Word with Skype).
Worst 3 Features of Microsoft Word
Track Changes – Although tracking changes in a document is an invaluable tool when editing and proofing, it's all too easy to turn this feature off by accident and not notice until you're halfway through the editing process. Once it's turned off, there's no record of the changes you have made and no way to recover them unless you start again from scratch! It can also be confusing figuring out the difference between Final Show Mark-up, Final, Original Show Mark-up and the other versions of the document if you're looking to print it out so you can see the changes made.

Pasting – Copy and paste or cut and paste isn't as simple in Microsoft Word as you might think. You can copy or cut and paste text and other objects from one document to another, but Microsoft Word will try to figure out if you just want the text or if you want to copy the formatting too.

Mobile Not as Good – The Microsoft Word mobile app doesn't allow users access to all the features of the desktop application. It might not be particularly practical for formatting or proofing and editing on-the-go if you need to use advanced features..
What Problems Does it Solve?
Whatever type of document you need to create – whether that's a report for school, a brochure, an article or blog post or a letter, Microsoft Word can help. There's a reason it's such a popular piece of word processing software: it's packed with features to help you create beautiful documents, quickly and easily.
Who is Likely to Use Microsoft Word?
Microsoft Word is useful for almost everyone, but some of the most common users are:
Students – Students will find Microsoft Word invaluable for creating essays and other documents they need for university – such as typing up a thesis or dissertation, for example.

Office workers – The advanced formatting and editing tools make it easy for office workers to create professional documents.

Freelancers – Real-time collaboration means entrepreneurs and freelancers can collaborate with clients on-the-go, as if they were at the office.

Creatives – Authors and other creative types use Microsoft Word to create, edit and share their work with others.
How Much Does Microsoft Word Cost?
Microsoft Word is currently included free with the Office 365 bundle. There are different payment and membership options to choose from so you can choose the right option for your budget and needs.
Office 365 Home £79.99 annually or £7.99 monthly

Office 365 £59.99 annually or £5.99 monthly

Office Home and Student 2019 £119.99 annually
Purchasing through NECL means you'll be sure you're buying the highest quality software and applications for use at home or work.  Not only will NECL provide you with individual and bulk licenses to suit your needs, we can also assist with full implementation of your new software and ongoing support. This means you can start using Office 365 and Microsoft Word immediately, and receive IT support if you encounter any issues in future.
Technical Information and Properties
Microsoft Office can be used on multiple devices including Windows, Mac, Android and iPhone and iPad. Office 365 is web based and can also be accessed on mobile devices, using the Internet to sync data but data can also be stored locally. You can download Office 365 on your PC or Laptop. The minimum system requirements are: 1GB RAM (32-bit) or 2 GB RAM (64-bit). 3GB of disc space is required for downloading. The download can also be customised to remove unwanted applications.
Help and Support
Help and support is available directly from Microsoft at https://support.office.com/en-us/word. Moving forward, Microsoft will be focused on Word for Windows 10. You can find support for older versions by contacting IT support providers (such as NECL), using online forums and videos or speaking to the IT department at your work or college.
Alternative Products
One of the most popular alternative products is WPS Office. Other popular (and free) word processing products include Apache OpenOffice, LibreOffice and Google Docs.
Conclusion
Microsoft Word makes creating, editing and sharing beautiful documents simple at home, at work or on-the-go. With advanced formatting and proofing tools and real-time collaboration, you have the power to work on your documents whenever you want, wherever you are. With new features regularly being added, it's easy to see why Microsoft Word is such a popular piece of software.