Office 365 Manual: Microsoft Excel
Microsoft Excel is an application that's included with Office 365. We have created a series of Office 365 Manual articles which will help you get to grips with the latest Microsoft software. This article aims to teach you the basics of Microsoft Excel and help you get started using it at home or at work.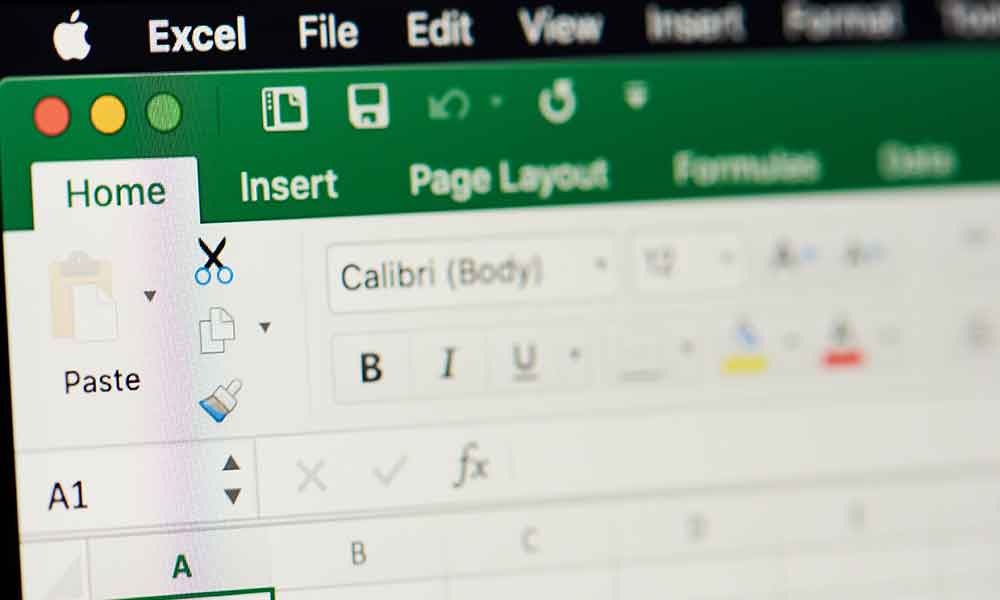 What is Microsoft Excel?
Microsoft Excel is an example of spreadsheet and data analysis software that's used all over the world. The software lets you analyse, manage and share complex data and information using spreadsheets. Used by workplaces, schools and educational institutions (as well as individuals for personal use) Microsoft Excel makes it easy to manage data and present it. You can use Microsoft Excel on PC or Mac, as well as on-the-go on your smartphone or tablet.
Overview of Features
Microsoft Excel has plenty of features that ensure it's a popular piece of software. From templates for creating end of year accounts or a personal budget, to the ability to create graphs and charts and collaborate with others online, it can be tricky knowing which features to learn about first. We're here to tell you about some of the best (and worst) features Microsoft Excel has to offer.
Best and Worst Features
Best 3 Features of Microsoft Excel
Graphs and charts – Microsoft Excel makes it easy to impress clients or co-workers with professional looking graphs and charts at your next presentation or meeting.

Mathematical formulas – You won't need a calculator when working with Microsoft Excel as the software can quickly carry out complex calculations. This is very handy if you're working with a lot of data, but you will need to learn the right formulas.

Mobile app – The Microsoft Excel mobile app makes it simple to create and edit spreadsheets on the go on your Android, Apple or Windows smartphone or tablet.
Worst 3 Features of Microsoft Excel
Complex formulas – You'll need to undergo some training before using the more advanced features of Excel, such as the mathematical formulas (these can be quite complex).

File sizes – Large file sizes can make sharing files via email or online difficult.

Printing spreadsheets – It can be tricky printing a Microsoft Excel spreadsheet as you'll need to constantly adjust the margins and alignment of cells to ensure a readable result.
What Problems Does it Solve?
Whether you need to create a personal budget at home, a financial report at the office or a complex graph to showcase company data at a board meeting, Microsoft Excel has you covered. The software is packed with features to help you create, edit and share data and spreadsheets with others.
Who is Likely to Use Microsoft Excel?
Microsoft Excel is useful for almost everyone, but some of the most common users are:
Personal users – You might want to create a budget or graph of your personal spending or finances using Excel at home.

Finance departments – Microsoft Excel can be used to create spreadsheets analysing company data, which can be shared with other departments in your company.

Students – Students will find Microsoft Excel useful for creating spreadsheets, graphs or charts for use in presentations.

Entrepreneurs/freelancers – If you need to create costings for a client or demonstrate how your work will improve a client's sales, you can use Excel to create a spreadsheet or beautiful graph to go along with your proposal.
How Much Does Excel Cost?
Microsoft Excel is currently included free with the Office 365 bundle. There are different payment and membership options to choose from so you can choose the right option for your budget and needs.
Office 365 Home £79.99 annually or £7.99 monthly

Office 365 £59.99 annually or £5.99 monthly

Office Home and Student 2019 £119.99 annually
You can use NECL IT services to purchase individual or bulk licenses, and we'll ensure you choose the right package for your needs, whether that's for business or personal use or a combination. Not only can we help with implementing and setting up Office 365, we also offer ongoing IT support if you have any problems with the software in future.
Technical Information and Properties
You can use Microsoft Excel on multiple devices including Windows, Mac, Android and iPhone and iPad. Because Office 365 is web based, it can also be accessed on mobile devices, using the Internet to sync data but data can also be stored locally. You can download Office 365 on your PC or Laptop.
The minimum system requirements are: 1GB RAM (32-bit) or 2 GB RAM (64-bit). 3GB of disc space is required for downloading. The download can also be customised to remove unwanted applications – for example, if you only want to use Excel, you can choose this option.
Help and Support
Help and support is available directly from Microsoft at https://support.office.com/en-us/excel. Moving forward, Microsoft will be focused on support for Excel on Windows 10. You can find support for older versions by contacting IT support providers (such as NECL), using online forums and videos or speaking to the IT department at your work or college.
Alternative Products
The most popular alternatives to Microsoft Excel include Google Docs Spreadsheet, Scoro, Apache OpenOffice and LibreOffice.
Conclusion
Anybody working with figures and complex data needs Microsoft Excel for analysing, managing and sharing data using spreadsheets. With advanced tools to help you create graphs and carry out complex calculations, you can use Microsoft Excel at home or on-the-go to make data analysis easier wherever you are.