Office 365 Manual Series: Microsoft OneNote
Microsoft OneNote is one of the applications included with Office 365. OneNote is a useful addition and can become part of everyday life once the basics have been learned. This manual will teach you what you need to know to get started. This article is part of the Office 365 Manual collection of articles that are designed to help beginners get to grips with their new, powerful software from Microsoft.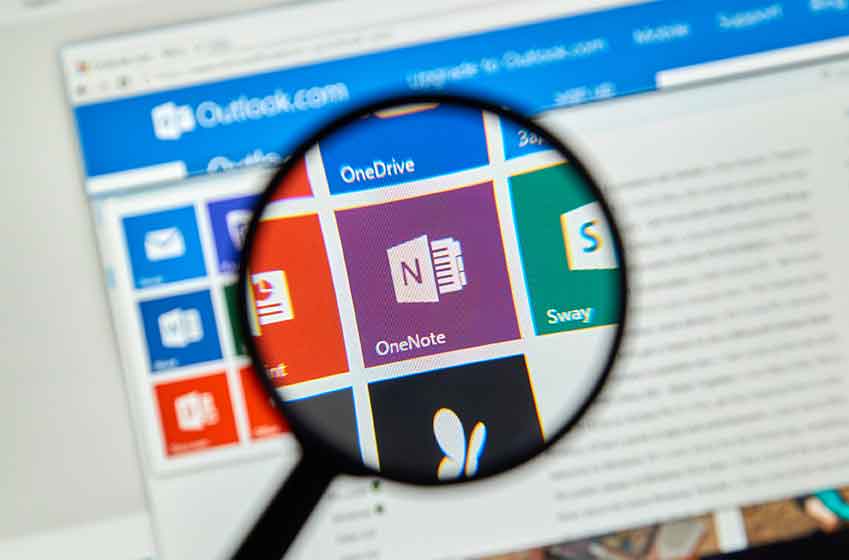 What is Microsoft OneNote?
Microsoft OneNote is an application that brings note taking into the 21st century. With OneNote it's possible to use your many devices to create and store all your ideas, whilst ensuring they are organised and easily accessible, yet very secure. OneNote allows you to write notes wherever you may be, without the need of a pen or notepad. Add to your notes with audio files, images, videos, sketches and anything you wish to customise and enhance the information you wish to store.
Overview of Features
There are several features that make OneNote such a popular application within the Office 365 bundle. Think of it as a notebook that is stored online, always accessible from your desktop, laptop, even your mobile phone. You can create multiple notebooks at once, creating pages and subpages within those notebooks and even tag the information to help you find relevant information without spending a long time looking through each of your books.
Best and Worst Features
Best 3 Features of Microsoft OneNote
Password security – Protect all the information you store within each of your notebooks within Notebook with a password. This added security helps those using OneNote to store sensitive information or to simply protect confidential scribblings.

Outlook Integration – Send information directly to your preferred notebook or section from emails in the Outlook application of Office 365. Alternatively, share a page of your Notes with an email recipient with just one click.

Global Search – Global search allows users to search for a word or phrase within any of the Notebooks at any time by pressing CTRL+E. A great feature that will save a lot of time.
Worst 3 Features of Microsoft OneNote
Syncing the information across all devices requires Internet connection. The data will be stored until the user can get online, but it does mean that there is sometimes a delay between what is written on one device being seen simultaneously on another.

OneNote 2016 will be the last desktop version of Microsoft OneNote. Microsoft are focusing their energies into the OneNote app for Windows 10, which will be releasing with Office 2019 and available with Office 365.

OneNote 2016 desktop application will be removed in a future Office 365 if the user hasn't used it. It will remain if it has been used.
What Problems Does it Solve?
Find yourself losing great ideas because you don't have a way of writing down information? Many people are caught without a notepad or piece of paper and pen when they need it the most. Microsoft OneNote makes it easy to keep multiple notepads on your person at any given time without requiring a strong bag. Perfect for writing down ideas, recipes, confidential data, and for recalling information that is required on the spot.
Who is Likely to Use Microsoft OneNote?
Microsoft OneNote is useful for practically everyone, but some of the most common users are:
Creatives – Creative types use notetaking as a way of honing their craft or recording any idea that springs into mind. You never know when inspiration will strike. OneNote ensures you can always write everything down or record it or even store an image or video.

Entrepreneurs/Freelancers – A wealth of knowledge at your fingertips, ready to access on the go and share with your colleagues and clients.

Students – Keep all your notes organised into dedicated notepads, stay on top of your studies and have access to all the information you need at any time.
How Much Does OneNote Cost?
Microsoft OneNote is currently included free with the Office 365 bundle. There are different payment and membership options to choose from. Select the perfect option for your budget and needs.
Office 365 Home £79.99 annually or £7.99 monthly

Office 365 £59.99 annually or £5.99 monthly

Office Home and Student 2019 £119.99 annually
Ask NECL for further information on the right option for your personal or business use. You may require bulk licenses, depending on your requirements. We can help with purchasing, implementing Office 365 and setting up the software. Support will be provided by NECL if you experience any issues with Microsoft OneNote or any other application.
Technical Information and Properties
Microsoft OneNote works with multiple devices including Windows, Mac, Android and iPhone and iPad. Office 365 is web based and can also be accessed on mobile devices, using the Internet to sync data but data can also be stored locally. Office 365 is downloaded onto your PC or Laptop, requiring the following minimum system requirements: 1GB RAM (32-bit) or 2 GB RAM (64-bit). 3GB of disc space is required for downloading. You can choose to customise the download to remove unwanted applications.
Help and Support
Find support direct from Microsoft by visiting https://support.office.com/en-us/onenote. Moving forward, Microsoft will be focused on OneNote for Windows 10. Find support for older versions by contacting IT support providers or using the IT department within your college or place of employment. There's also online forums and videos that share tutorials and information for free.
Alternative Products
One of the most popular alternative products is Evernote. However, you can find similar notetaking applications from Jira, Simian, WorkflowMax and Cliqtalk.
Conclusion
OneNote makes note taking possible wherever you may be. All data is stored and shared across your devices, giving you access to your notes in real time whether you're in the bath, on the train or sat at your desk. Using OneNote becomes second nature and is useful to those who are constantly on the go.