Our Verdict on The Latest Release of Microsoft Office
Released late last year, there's now a brand-new Office product joining the Microsoft Office suite, meaning that their products on offer now include Office 2016, Office 365 and the updated Office 2019.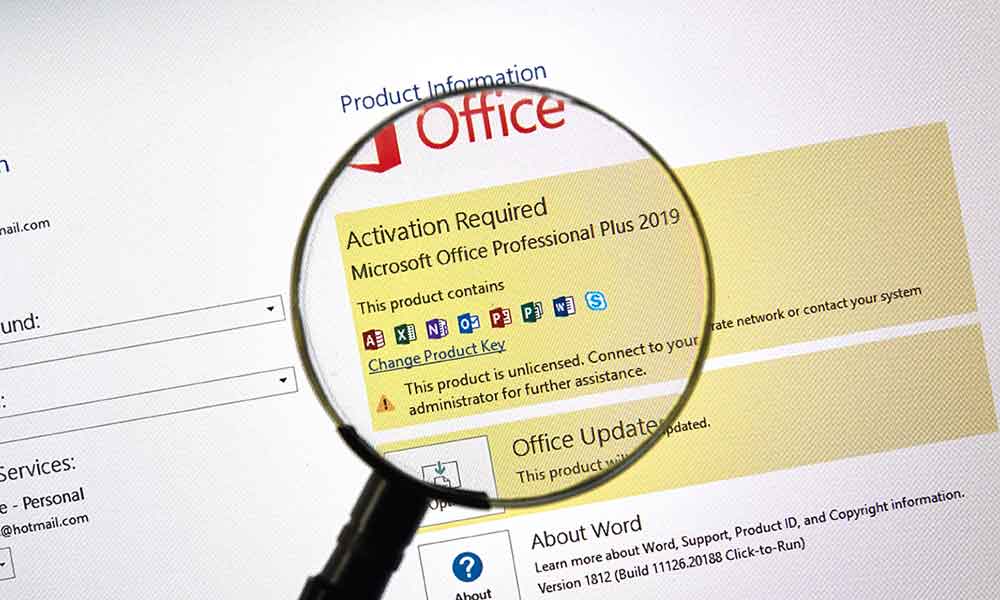 If you are currently running the older Office 2016 version, you might be asking yourself if it's time to upgrade or if you'll be okay sticking with what you've already got. Read on to find out what's new about Microsoft Office 2019, what sets it apart from Office 2016 and the subscription-based Office 365, and if it will work for you or your business.
What's Office 2019?
A stand-alone, perpetual licence version of Microsoft Office 2019, it's based locally on your computer rather than in the cloud.
Put simply, you just pay once for the software and can access it for as long as you like without paying an annual subscription. The only downside to this is that you only have access to a single licence which means that you can use it on one PC; whilst an Office 365 subscription would enable up to 6 users to install the software which can then be used across a PC, tablet and smartphone.
Office 2019 updates and enhances the usability of the Office 2016 versions of Word, Excel, PowerPoint etc, and includes most (but significantly not all) of the features that Office 365 has been updated with since 2016.
What are the System Requirements for Office 2019?
Before starting to seriously consider whether you should upgrade to Office 2019, it's worth knowing that, if you're going to be using it on a PC, you'll need to have Windows 10 installed. Office 2019 will not work with any versions of Windows 7 or 8.
If you're on a Mac, then Office 2019 will run with the three latest versions of macOS, currently macOS Sierra, High Sierra and Mojave.
What New Features Has Office 2019 Got?
As we've already mentioned, the new Office 2019 has been updated with some of the feature upgrades that have been released to Office 365 over the last three years, but not all of them.
Some of the key feature updates you can expect to see in Office 2019 are:
Microsoft Word
The updates to Microsoft Word are all about increasing productivity and helping you to stay focused. Using the cleverly named 'Focus Mode', you can choose to darken the screen to reduce the distraction of displayed elements. Mac users will also get some fancy new customisable ribbons which can help Word work even better for you.
Microsoft Excel
Certain to make Excel work even harder for those that really utilise its powerful features, the new Microsoft Excel comes with a host of innovative updates. Helping you present and organise your data like never before, you'll have access to new formulas and chart options, as well as 2D maps and timelines.
Outlook
The theme of increasing ease of use and productivity continues here with a new 'Focused Inbox' as part of the latest Microsoft Outlook. Helping you to set up streamlined workflows, it keeps all your relevant emails together and also enables you to utilise the '@' command to tag people as you need. Mac users will also find a new 'Send Later' function which is indispensable for scheduling your email delivery directly from your Inbox.
Microsoft PowerPoint
Giving you access to enhanced media support, you can now create presentations that are even more visually captivating. Quality is also improved with the ability to export your presentation in 4K UHD video format.
OneNote
Essentially a completely new version of OneNote, this is probably where you'll see the most difference between Office 2016 and 2019. Offering improved syncing between your devices, its best feature is the 'Ink-to-Text' feature which transforms your handwriting into typed text.
What About Office 365?
As Microsoft themselves say, Office 2019 isn't designed to replace Office 365. Obviously, the cloud-based and collaborative features that are a key asset of Office 365 are not available in Office 2019 but, if you don't want to pay an annual subscription or if you don't have the required internet access available to access cloud-based software, then Office 2019 is still a very powerful choice for you.
It's also worth noting that, whilst Office 2019 will get regular security updates, none of the features will be updated or expanded as they will be with Office 365.
Should I Upgrade To Office 2019?
Although Office 2019 isn't designed to replace Office 365, if you're currently running on Office 2016 and don't want to opt for the subscription-based software, then Office 2019 is a solid option.
Offering increased functionality and some of the best updates that have, up until now, only been available for Office 365 customers, Office 2019 can fill a crucial role in streamlining and updating your Microsoft Office suite.