NECL offers a unique, refreshing approach to IT Support for clients in London, Buckinghamshire and Hertfordshire.
With no off-shore call centres and no waiting for hours on hold or being passed from department to department over the telephone, find out more about why businesses in London choose NECL for IT support services below.
BUSINESS & HOME IT SUPPORT IN LONDON
From Hackney to Hammersmith and from Potters Bar to Prestwood, NECL has over 15 years of experience offering IT Support to business and residential clients in London, Buckinghamshire and Hertfordshire.
Offering nothing but exemplary levels of IT support service to local businesses and residents in and around London, NECL have a growing number of clients including architects, financial services professionals, solicitors and many more. Learn more about how NECL can help your businesses to overcome some of the challenges presented by technology and IT below.
Learn more about IT Support work in London:
NECL can help to give you or your business a clear understanding of the options available when implementing or updating your cloud computing setup. Here at NECL, we've been configuring and installing leading edge cloud technologies to help small businesses scale up IT systems in secure and effective ways for over 15 years. Expect nothing but expert impartial advice on all of your cloud computing queries.
Are you a small business in London, Buckinghamshire or Hertfordshire trying to get to grips with the rising costs and complexities of IT infrastructure? Speak to NECL today and learn more about the benefits of outsourcing IT implementation and support at your business. Let our team of IT experts navigate the complexities of your technology requirements while you focus on running your busines.
IT System Security London
Here at NECL, we help business and residential clients in London and the surrounding areas with everything from preventing data theft and security breaches, repairing the damage caused by viruses, avoiding malware attacks and eavesdropping on sensitive data plus much more! The impacts of these breaches and incidents can range from poor system performance to financial loss, leakage of sensitive information or worse. We work with clients to find cost-effective ways to help keep their businesses and homes secure.
Call NECL to undertake a full IT Systems Review at your home or business for a fresh look at the way your IT systems and structures are working which will enable you to understand the value they are delivering. Using a combination of business acumen and our 15 years of IT experience to review how your IT is functioning, how it could be improved and what the potential benefits may be is a big part of what we do here at NECL. We thrive on finding solutions to your IT problem and identifying areas of opportunity.
We believe in helping clients find ways to reduce their IT costs without reducing their expectations of how technology can support their objectives. We carry out in-depth IT systems and software reviews for businesses across London, getting under the skin of business imperatives before make carefully considered recommendations about where and how savings can be made – without impacting the smooth running of operations.
Home Computer Help London
NECL have over 15 years of experience assisting home users with all aspects of IT Support. For help with laptops, desktops, mobile phones, printers, software and connectivity for residents in and around London, Buckinghamshire and Hertfordshire, contact your local IT experts at NECL. We offer remote online or telephone assistance in addition to on site support from the comfort of your home. Learn more about the locations covered below.
BUSINESS & HOME IT SUPPORT IN BUCKINGHAMSHIRE, HERTFORDSHIRE & LONDON
Labby Green and Letty Green
WE OFFER MORE THAN JUST IT SUPPORT IN LONDON – LEARN MORE ABOUT HOW NECL CAN HELP WITH THE FOLLOWING ASPECTS OF IT AND TECHNOLOGY:
Cloud & Systems Migrations
Hardware & Software Installations
Telephone & Remote Access Support
Qualified Technical Experts
15 + Years Experience
We've been in business for over 15 years and we invite you and your organisation to take advantage of the combined experience held by the NECL team.
Whether you need support with a specific element of your IT or you're looking to outsource all of your IT requirements, NECL can help!
Dedicated IT Experts
We understand what it takes to stay ahead of the curve with regards to technology. Our commitment to expertise in our field is unparalleled
We invest heavily in training and place great emphasis on continuously improving our knowledge to help NECL clients stay several steps ahead!
Home & Business
Some IT companies are too big to support home users and too small to support business clients. NECL tailor services suitable for both!
We've have a range of IT packages available, however we will happily tailor an IT package to your individual home or business requirements.
5 Star Rated Service
We're dedicated to excellent service and support for all our clients; reflected by our 5 star rating on Trustpilot - which we're very proud of!
We're incredibly proud of the positive feedback we've received via Trustpilot the years. Head over to our profile to read what others say about NECL!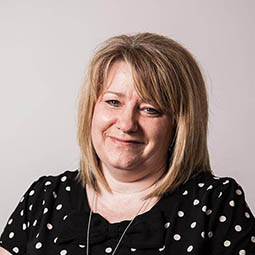 We've used Neil & James for many years and have always been pleased with their level of support. They both have on occasions dropped important personal attendances to make sure that Goodwin's is back up & running as soon as possible on our case management system. They are always available to help whether on the phone or via remote login.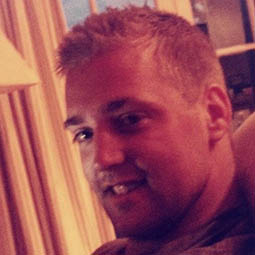 We're an ambitious local business who were looking for a cost effective IT partner when we started 9 years ago. We chose NECL back then and still work with them today. Highly proactive and competent.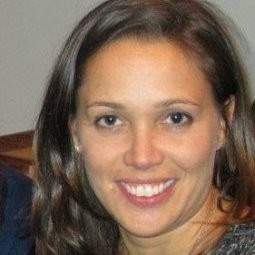 We used NECL when we started up our business as we wanted to get the right accountancy software from day 1. Not only did Neil help us select the software, but he shared really valuable lessons to help us select a good accountant and other basic set up steps. We were delighted with the advice and service that was provided and will definitely go to them for help in the future.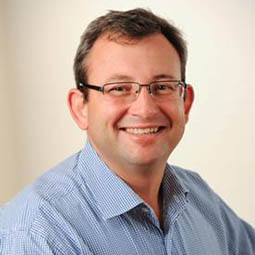 Dependable and prompt. 5 star service.
An IT partner we can trust is vital for a business of our type and size. By taking a smart long-term view, NECL not only enabled a new joiner to be set up without any disruption to the business, but made our systems more efficient in the process.
To talk to us about your needs, please call us on 020 3664 6365 or fill out this form to get in touch.