MICROSOFT DYNAMICS 365 CONSULTANCY
Our Microsoft Dynamics 365 Consultancy services can help you migrate to Microsoft Dynamics 365 and start using it to empower your business.
WHAT IS MICROSOFT DYNAMICS 365?
Microsoft Dynamics 365 is a line of customer relationship management (CRM) and enterprise resource planning (ERP) applications, productivity applications and AI tools. It's an all-in-one solution to transform the way you do business.
Microsoft Dynamics 365 replaces Microsoft Dynamics Online and provides an all-in-one suite of CRM and ERP applications for your business. Each app is tailored for a specific department of your business but all integrate with each other, allowing you to customise the software to suit your needs. As your business changes and grows, you can add more applications!
Microsoft Dynamics 365 also integrates with Outlook, Office 365, Skype for Business and more.
With Microsoft Dynamics 365, you can:
Whether you travel frequently on business, work from home once a week or employ a whole team of remote workers, there's no denying how important it is to be able to work from anywhere at any time. Because Microsoft Dynamics 365 is cloud-based software, you can access it from any device, anywhere, provided you have an internet connection. Checking figures, downloading reports or catching up on work at home is a breeze!
By automating and securing your supply chain, Microsoft Dynamics 365 can reduce costs and eliminate errors. The software can manage stock and track inventory levels, so you don't lose any more sleep over stock issues or customer order fulfilment.
Implementing an all-in-one software solution like Microsoft Dynamics 365 will save you money compared to purchasing separate ERP and CRM solutions. Everything you need comes bundled together in one suit, and you can tailor the software to suit your needs. You only pay for the apps you're using for a specific project phase, which means you can add additional applications when you need them.
Keeping on top of your business finances doesn't have to be stressful and time consuming. Microsoft Dynamics 365 includes project management software so you can create, track and manage projects from start to finish, helping you come in on time and budget. The Microsoft Dynamics 365 for Finance and Operations application includes many useful features to help you manage your finances.
Microsoft Dynamics 365 keeps your data safe in the Cloud, in line with GDPR regulations. All your data stays right here in the UK and is held at one of three secure UK data centres. Azure Active Directory (AAD) enables state of the art encryption, making it easier than ever before to assign and revoke access, staying in control of your business data and preventing unauthorised access to confidential data.
MICROSOFT DYNAMICS 365 APPLICATIONS
Each application can be added to your Microsoft Dynamics 365 suite as and when needed, saving you time and money on implementation, licenses and training. Microsoft Dynamics 365 is a truly flexible yet incredibly powerful suite of business applications. Learn more about the popular applications making up Dynamics 365 below.
MICROSOFT DYNAMICS 365 FREQUENTLY ASKED QUESTIONS
A few questions we're regularly asked by clients and prospects about Microsoft Dynamics 365.
If your question isn't answered below, we invite you to contact us.
How much will Microsoft Dynamics 365 cost me?
Because Microsoft Dynamic 365 is full scalable, there are no large fees to pay upfront. Instead, you'll pay a monthly subscription as a Software as a Service (SaaS) model. It's flexible, so you won't end up paying for any applications or functionality you're never going to use. You'll only pay for what you need, when you need it. We offer a range of packages tailored to the needs of businesses of all sizes; simply contact us for more information!
WHAT CAN YOU EXPECT FROM OUR MICROSOFT DYNAMICS 365 CONSULTANCY SERVICES?
There are various licensing options available, so whatever size your business, your needs are accommodated. A modular pricing structure means you only need to pay for the licenses you're using right now. There's no need to pay for more until you're ready for the next phase of your project.
Our experienced team has helped businesses of all sizes migrate from MS Dynamics CRM to MS Dynamics 365. We understand some of the issues clients may encounter and provide ongoing support during and after migration.
If you're already using Microsoft Dynamics 365, our team can review and enhance your current setup. If you've recently migrated from Microsoft Dynamics CRM, we'll provide ongoing support after migration to ensure all your questions are answered.
We're a specialist team of consultants and an authorised Microsoft Dynamics 365 Reseller. All our consultants are professionally trained and certified to provide advice and support across the full Microsoft Dynamics 365 application stack.
An IT partner we can trust is vital for a business of our type and size. By taking a smart long-term view, NECL not only enabled a new joiner to be set up without any disruption to the business, but made our systems more efficient in the process.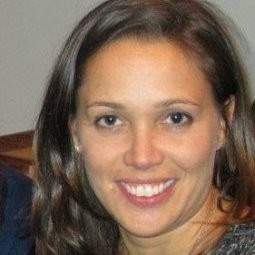 We used NECL when we started up our business as we wanted to get the right accountancy software from day 1. Not only did Neil help us select the software, but he shared really valuable lessons to help us select a good accountant and other basic set up steps. We were delighted with the advice and service that was provided and will definitely go to them for help in the future.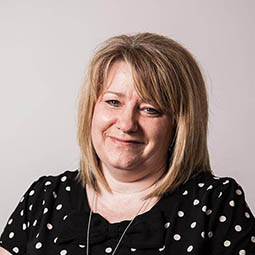 We've used Neil & James for many years and have always been pleased with their level of support. They both have on occasions dropped important personal attendances to make sure that Goodwin's is back up & running as soon as possible on our case management system. They are always available to help whether on the phone or via remote login.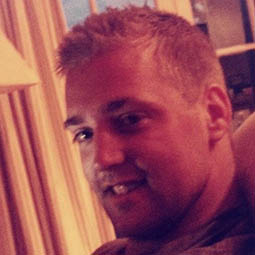 We're an ambitious local business who were looking for a cost effective IT partner when we started 9 years ago. We chose NECL back then and still work with them today. Highly proactive and competent.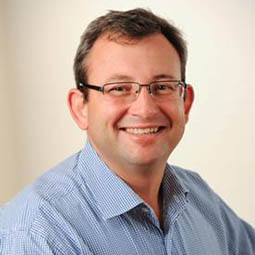 Dependable and prompt. 5 star service.
To talk to us about your needs, please call us on 020 3664 6365 or fill out this form to get in touch.