About Microsoft Dynamics Applications
Microsoft is transforming the way modern businesses of all sizes run operations with their Microsoft Dynamics 365 Applications. Business Central is one of the applications that manages several areas of running your business; including finances, sales, operations and service. Business Central is ideal if you are already beginning to experience restrictions through your current accounting software and need a more up-to-date and expansive option.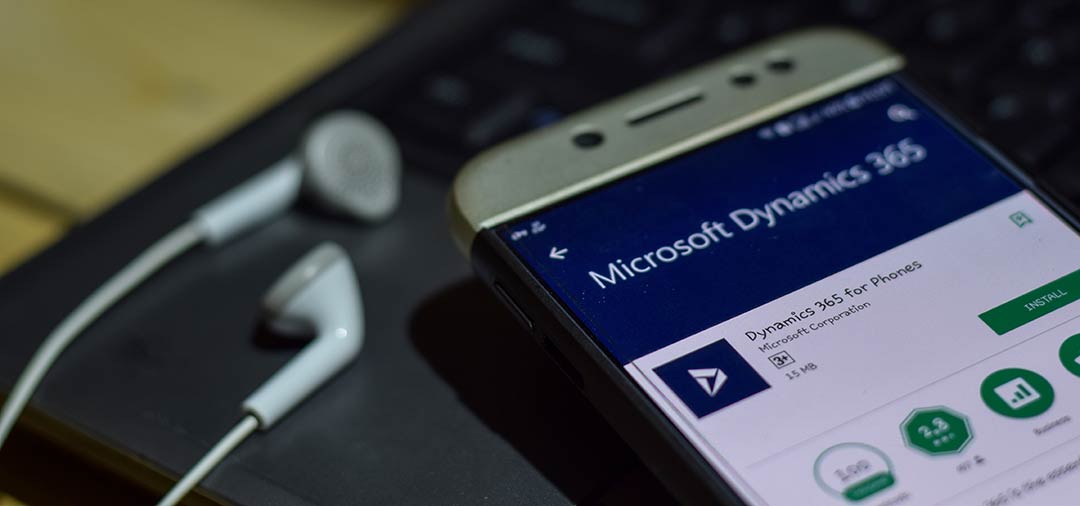 The Benefits of Using Business Central for Your Business
Perhaps the key benefit of Microsoft Dynamics Business Central is the way the application has been designed. This impressive business management solution is user friendly, easy to adapt to and designed to improve decision making. It also ensures your business is connected while running in real time.
The other impressive benefits are:
A complete, concise end-to-end view of your business that is easy to manage

Improve financial reporting and manage the entire finances of the business

Save time and speed up processes with a secure and automated supply chain

Improve customer services and maximise revenue using the built-in recommendations

Stay in time and within set budgets using real time data

Streamline all warehousing and manufacturing operations, saving time and money

Stay GDPR compliant, putting into action steps to protect the privacy of your customers and data with automated encryption

Capabilities of Business Central
Financial Capabilities
Achieve and end-to-end view of your business and connect all data from accounting, purchasing, sales, stock and customer communications. At the same time streamline the receivables and payables and improve reporting on financials with an accurate, automatic system that is fully compliant. Furthermore, use Business Central for your forecasting using models, analysing the data and customise financial reports.
Automated Supply Chain Capabilities
Know when and what needs replenishing and only buy what you need with built-in intelligences and dynamic stock level management. Automatically calculate lead times, reorder points and stock levels and avoid stock shortages and loss of sales. Furthermore, increase profitability by preventing fraud and avoiding penalty charges on late payments to suppliers.
Customer Service Capabilities
Monitor all customer interactions, priorities leads and learn when to upsell, cross sell and how to increase sales opportunities with your customers. Speed up sales productivity with quick responses to customer enquiries.
Timing and Budgeting Capabilities
Use timesheets within Business Central to create, track and manage all customer projects. Improve budget and time management with job costing and reporting, and plan capacity and sales with complete accuracy. Ensure customers are invoiced on time and analyse performance for each project, the profitability of each product and have real time insight on resources used.
Operation Optimisation Capabilities
Forecasting made easy with an automated system that creates production plans and generates purchase orders using your sales forecasts. Improve the efficiency of your warehousing by tracking all transactions and movements that are creating using your storage units and warehouse set up.
Updating and Improving Operations with Business Central
Business Central is an excellent upgrade from entry level accountancy software. Within just one application finances, sales, customer service and operations are streamlined and improved. Microsoft Dynamics Business Central allows businesses to improve across the board, allows for continued growth and keeps customers happy thanks to improved customer services.
Licence Options for Business Central
There are three licence options available making it easy to find the right one for your business and giving growth options to consider for the future.
Dynamics 365 Business Central Essentials

Dynamics 365 Business Central Premium

Dynamics 365 Business Central Team Members
How to Implement Dynamics 365 Business Central
If you're looking for a Microsoft Dynamics 365 Partner, please consult with NECL for further information, pricing and implementation of your Dynamics 365 Business Central application.
Call us today on 020 3664 6365.
We highly recommend you consult with Dynamics 365 experts when considering implementation of Dynamics 365 Business Central at your business and we're waiting for your call today.
Look out for more forthcoming articles covering the benefits and features of Microsoft Dynamics 365 applications on our blog over the coming weeks!