Signs you need to outsource your IT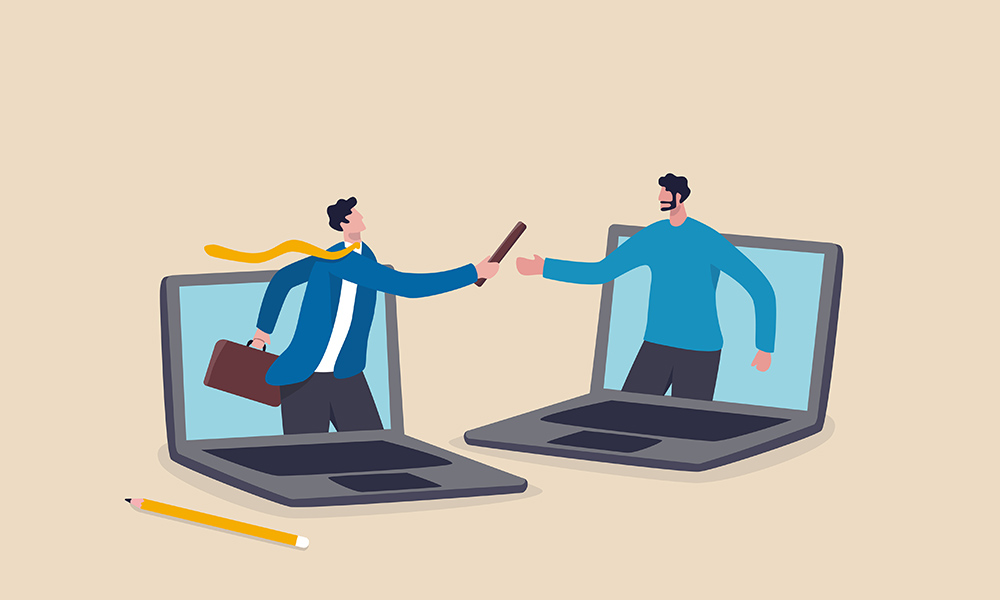 Not every business has the expertise or resources to handle IT tasks in-house. And that's ok – as a small business ourselves, we know what it's like to have to spin dozens of plates at a time.
That's where outsourcing comes in. Outsourcing your IT needs to a reliable digital marketing agency can provide you with the support and expertise to stay ahead of your competitors in the digital sphere. In this post, we'll explore some signs that may indicate it's time to outsource your IT.
You don't have the time to put in yourself
As a business owner or manager, your primary focus should be on growing and running your business. If you find yourself spending a significant amount of time troubleshooting IT issues or managing technical tasks, it's a clear sign it's time to outsource your IT. By delegating these responsibilities to a digital marketing agency, you can free up time to concentrate on core business needs, while the experts handle your IT needs more efficiently.
You don't 'get' social media
In today's digital age, social media has become an integral part of any successful marketing strategy. If you find you're struggling to understand and keep up with social media platforms and their trends, it's a sign you need to outsource your IT. A digital marketing agency like NECL can help develop and implement and comprehensive strategy that aligns with your business' goals. We can identify the right platforms, create engaging content and track the performance of your social media campaigns. This will ensure maximum reach and engagement with your target audience.
You're looking to grow your customer base
Building and managing a customer database is essential for effective marketing and strong customer relations. As your business grows, handling this task becomes and ever-evolving beast. If your business is starting to show some signs of success, investing in an agency to handle your marketing really is a worthwhile investment. Keeping track of customer data, and analysing the data effectively, is something NECL can help you with. Customer relationship management – or CRM – really is a key step for growth. By outsourcing these tasks, you can focus on nurturing these relationships and driving business growth.
You want a cutting-edge website
Your website is often the first impression customers have of your business. A poorly-designed or outdated website can deter visitors and impact your online credibility. If you want to create a website that not only looks great but also functions seamlessly across multiple screens and platforms, outsourcing your IT could be the way to go. A digital marketing agency can provide you with skilled web designers and developers who can create a customised website tailored to you. They have the expertise to incorporate modern design trends, ensure your site speed is optimised and ensure a user-friendly experience that enhances the perfect online presence that all businesses strive for.
So there you have it. If any of these resonated with you, perhaps it's time to give NECL a call and see how we can help. Employing a digital marketing agency can really be a game changer for your business. If you find yourself struggling to manage IT tasks, or your social media expertise leaves something to be desired, it's a clear sign that outsourcing could be the right move. So, take the leap and allow the professionals to handle your IT needs, while you sit back and reap the benefits a strong IT presence can bring.