Office 365 Manual: Microsoft Outlook
Microsoft Outlook is an application that is available within the Office 365 bundle. The Outlook software does seem complicated, but this manual will help to ease any concerns and teach the benefits of integrating Microsoft Outlook into your everyday life, both for business and for personal use.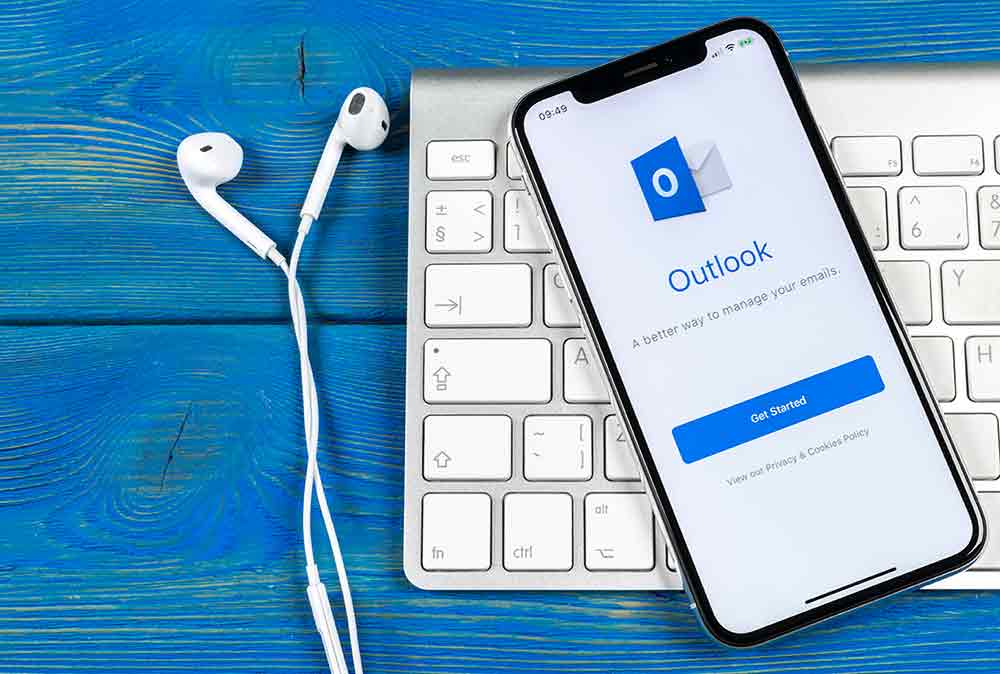 This article is part of our Office 365 Manual series, each one focusing on an element or application within Office 365. Today the focus is on Outlook, let's begin.
What is Microsoft Outlook?
Microsoft Outlook is an application designed to improve the way you use and manage email. This all-inclusive email organiser includes additional tools such as a calendar and Skype, ensuring you're able to optimise your email management for one or more email accounts, without having to open another platform.
Overview of Features
Outlook has many features that makes it work seamlessly as an email organiser. The tools are designed to help users stay on top of messages, organise them, manage priorities and optimise the way the emails are managed. Features such as highlighted plans and effortless collaborations make it one of the best tools for managing email accounts around.
Best and Worst Features
Best 3 Features of Microsoft Outlook
Highlighted Plans – Don't miss out on anything again thanks to this welcomed feature. Highlight plans creates itineraries using the calendar included within the Outlook software. You'll be reminding of your important trips, appointments and any other dates that you don't want to forget. Dates are highlighted, ensuring you don't mess up any plans or double book.

Ordered Priorities – Outlook works to improve your productivity by giving the most important and urgent emails priority, marking their importance so you can give them your attention before anything else. All other emails are retained allowing you to focus on them at your leisure.

Skype – Outlook now includes the Skype Software, perfect for those who wish to use Skype without having to open the dedicated software. Skype is in-built, making it easier than ever to give a contact a call direct from your email client.
Worst 3 Features of Microsoft Outlook
Importing Contacts – Outlook does allow for important multiple contacts via spreadsheet. This is a useful feature, but it can be annoying for those who are not confident with spreadsheets.

Slow speeds – Outlook can become bogged down and slow down over time. To improve speeds to remove emails with large attachments and delete emails once they are no longer required.

iOS users can find the Microsoft Mobile App to be limited when it comes to the functions and abilities of Outlook.
What Problems Does It Solve?
Outlook is an email management software tool included with Office 365. The software allows users to import one or more email accounts, making it easy to manage all emails in one place. The use of Outlook stops the user from having to sign into multiple accounts, saving time and improving productivity. The tools and features of Outlook ensure that management is possible without having to leave the application.
Who is Likely to Use Microsoft Outlook?
The most common users of Microsoft Outlook are:
Businesses of all sizes can make excellent use of Outlook. Features including document sharing, offline access and in-built itineraries to improve email management.

Self-Employed/Freelancers – Outlook helps with professionalism, offering simple tools that include auto response, email signatures and creating distribution lists.

Students – Keep on top of personal and college emails in one area.

Personal users – Often personal users have one or more accounts for things such as friends and family, work, accounts and so on. Manage all accounts in one space with Outlook.
How Much Does Outlook Cost?
Microsoft Outlook is currently included as part of the Office 365 bundle. There are different options available so it's possible to find the right one for your budget and requirements:
Office 365 Home £79.99 annually or £7.99 monthly

Office 365 £59.99 annually or £5.99 monthly

Office Home and Student 2019 £119.99 annually
Purchase your individual licence or bulk licenses with confidence using NECL IT Services. We will ensure you select the right package for your requirements, for both business and home use, or a combination of the two. NECL not only implement and set up Office 365 for you, they also offer support to their customers for problems with the software, including Microsoft Outlook, be they big or small.
Technical Information and Properties
Microsoft Outlook is fully compatible with Windows, Mac, Android and iPhone and iPad. Office 365 is web based and can also be accessed on mobile. Office 365 is downloaded onto your PC or Laptop, requiring the following minimum system requirements: 1GB RAM (32-bit) or 2 GB RAM (64-bit). 3GB of disc space is required for downloading. You can choose to customise the download to remove unwanted applications.
Help and Support
Microsoft provides assistance for those that need it, you can begin by visiting https://support.office.com/en-us/outlook as your first port of call. There are other types of support and help available from IT Support providers, find a local one or ask for help from your IT Department.
Alternative Products
Alternative email management software is available to purchase and use. The most popular Outlook alternatives include: WorkPlace, DeskRoll, MailPro+ and Dzinga. You can find more alternatives by searching for email management software.
Conclusion
Microsoft Outlook is available in the Office 365 bundle. Outlook can be used for work or personal life, streamlining email management saving time for the user. Import all your email accounts and begin benefiting from the features of Outlook that are designed to improve performance and optimise how you use email.