Office 365 Manual: Microsoft PowerPoint
Microsoft PowerPoint is one of the many excellent applications from Microsoft that millions of users rely on for both business, education and everyday life. PowerPoint can feel a little intimidating for new users, which is why we have created this informal blog to guide you through all the basics.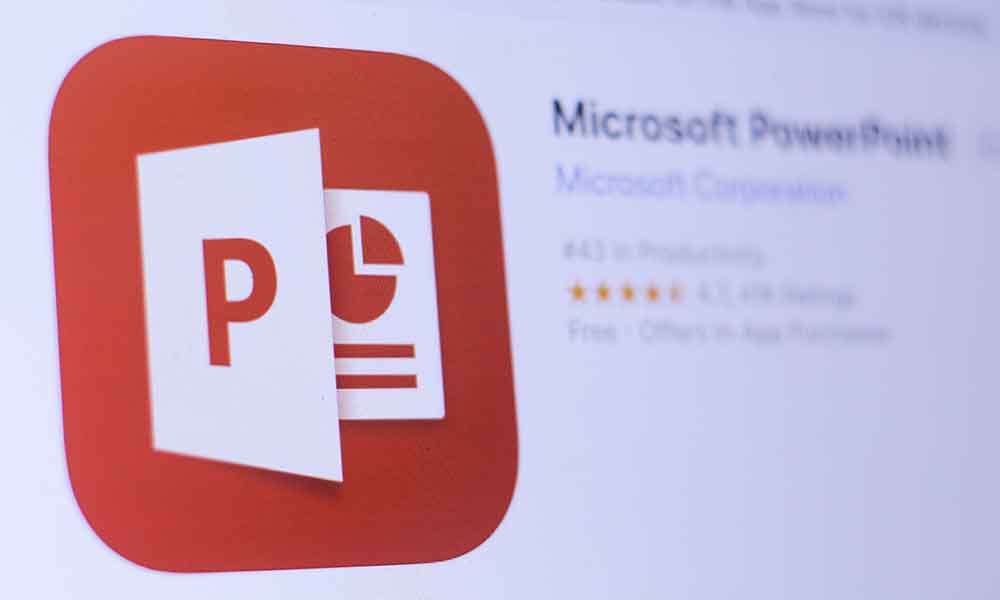 Want to learn more about Office 365? Please refer to the other Office 365 manuals we have available. Other topics include Microsoft Outlook, One Note, Teams and so on. In this blog we're concentrating only on Microsoft PowerPoint. Let's get started!
What is Microsoft PowerPoint?
PowerPoint is an application from Microsoft that makes creating presentations easy to do, attractive to view and use and simple to store and share. The presentations you create are fully customisable and can even be animated without much effort. PowerPoint is commonly used for business and educational reasons, but it can also be used for personal reasons. You can gain access to PowerPoint as the complete software is included with the Office 365 applications.
Overview of Features
There are several features that make PowerPoint easy and even fun to use. Your presentations can be customised with slides, made easily readable and digestible for viewers thanks to simple emphasis of important sections and points.
Best and Worst Features
Best 3 Features of Microsoft PowerPoint
Customisable slides – Templates are provided within PowerPoint. The templates can be customised to work with personal or business branding. Additionally, the slides can be altered to appeal to the audience using animations, narrations and sounds.

Shared Projects – Shared projects allows teams to work together on the same presentations online or separately using cloud saving and sending the links to the presentation.

Focused Presentation – Be confident when presenting your PowerPoint creation thanks to the ability to show off the slides and use your mobile or Laptop to view your notes and monitor the order of the slides.
Worst 3 Features of Microsoft PowerPoint
Clip Art – The addition of clip art can be used for emphasis, but often users will put in a piece of clip art to fill a space, which can cheapen the presentation.

Templates – Templates are great for beginners but try not to rely on them too much. Customise the templates and begin making your own designs once you gain confidence in PowerPoint.

Animations – Similar to the above points, animation can be a great addition but ask yourself if it's necessary before adding it.
What Problems Does it Solve?
PowerPoint is a user-friendly application that is designed to make presentation creation and performance easier. Use the platform to highlight important topics, take guests on a journey, sell your ideas and share your inspirations on a big screen. Present with confidence with your notes and key points available to you while the audience views the presentation.
Who is Likely to Use Microsoft PowerPoint?
The most common users of Microsoft PowerPoint are:
Students – PowerPoint is taught in schools and colleges and can be used in academic presentations by students of all ages.

Teachers – Teachers, tutors and educators use PowerPoint to educate and inform their students

Businesses – Businesses use PowerPoint in numerous scenarios including staff meetings, training, sales, investors and so on.

Personal use – PowerPoint can be used to create slide shows and presentations for any purpose. You can document days out, holidays, create family tasks, goals and ambitions, bucket lists, the use of this Office 365 application is limited only by your ideas.
How Much Does PowerPoint Cost?
PowerPoint is included as part of the Office 365 bundle. There are different options available including:
Office 365 Home £79.99 annually or £7.99 monthly

Office 365 £59.99 annually or £5.99 monthly

Office Home and Student 2019 £119.99 annually
Buying through NECL is a simple way of securing the highest quality software and applications for your business or personal use. NECL will provide you with individual and bulk licenses to suit your requirements and assist you with full implementation. This service allows you to start using Office 365 knowing everything is up and running. Having problems with PowerPoint or any of the applications? Just get in touch! As your IT support provider, NECL are always ready to help!
Technical Information and Properties
Microsoft PowerPoint is compatible with Windows, Mac, Android and iPhone and iPad. Office 365 is web based and can be accessed on mobile. Office 365 is downloaded onto your PC or Laptop, requiring the following minimum system requirements: 1GB RAM (32-bit) or 2 GB RAM (64-bit). 3GB of disc space is required for downloading.
Help and Support
Microsoft PowerPoint support is available via the official support channels at https://support.office.com/en-gb/powerpoint. You may be able to obtain help and support via your IT support provider.
Alternative Products
There are alternative products that provide the tools to make presentations, similar to PowerPoint. Some of the most well-known alternatives are Wrike, Cliqtalk, Passageways, Nitro Cloud and Slack.
Conclusion
PowerPoint is an application that is bundled in with the Office 365 packages. It is available for personal, business and academic purposes. The tools available within PowerPoint are designed to help users create informative and attractive presentations. Use PowerPoint on your PC, laptop or mobile device and work together on projects within the cloud. PowerPoint is one of several applications that are available with Office 365.