Office 365 Manual: Microsoft OneDrive
Whether you've downloaded the whole suite of Office 365 programs or are just wondering how to get to grips with OneDrive, our series of Office 365 Manual blogs are here to help. In each instalment, we'll look at a different element of Microsoft Office 365. Today we're going to learn more about one of the most popular online cloud storage and file hosting services – Microsoft OneDrive.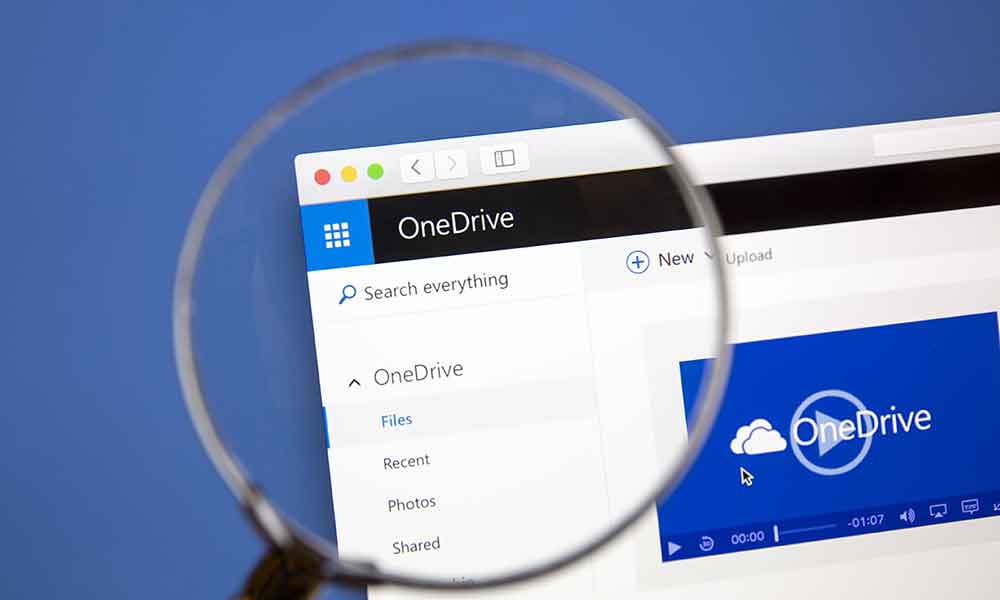 What is Microsoft OneDrive?
Formerly known as SkyDrive, Microsoft OneDrive has been around for a while and is today one of the most popular online cloud storage services in the world. The service lets you sync files from your PC or mobile device to the cloud where they are safely stored. There's also the option to sync all the folders on your PC so you can access your files on multiple PCs.
OneDrive can be used to back up all your Office 365 documents as well as your photos and other files, safely and securely in the cloud, so you can access them wherever you are.
Overview of Features
Microsoft OneDrive is packed with great features, like integration with Microsoft Office, free storage for anyone with a Microsoft account and mobile apps for use on all your devices. Some of these features will be more useful to certain users than others, so we're going to look at some of the best and worst features to help you navigate OneDrive for yourself.
Best and Worst Features
Best 3 Features of Microsoft OneDrive
Seamless integration with Microsoft Office – Because OneDrive integrates with Office, you can access all your Word documents, PowerPoint presentations and Excel spreadsheets in OneDrive, from any device.

Mobile apps and compatibility with all your devices – OneDrive can be used on PC, Mac, Android, iOS and Xbox, giving you the flexibility to access your documents from almost any device.

Generous storage allowance for Office 365 subscribers – If you're a subscriber to Office 365 Home or Personal, you'll receive a generous allowance (5TB and 1TB respectively) in addition to the 5GB of free storage anybody with a Microsoft Office account gets when they start using OneDrive. For those who held their account before 21st April 2012, you get an extra 10GB of storage completely free.
Worst 3 Features of Microsoft OneDrive
The amount of free storage is shrinking – Whereas you used to get 15GB free storage with OneDrive just for having a Microsoft account, today that's shrunk to 5GB and we wouldn't be surprised if it was reduced further in future.

No server-side encryption – This means your files aren't as secure as they might be on some other cloud storage services.

Limits on file size – If you've got 5TB of free storage, it would be nice to think you could upload any size file. However, OneDrive caps file size at 10GB.
What Problems Does it Solve?
If you've got a small hard drive on your PC or are looking to clear up files and free up space on your PC or mobile device, OneDrive provides you with somewhere safe to store your files. The service can also be used as a backup for your PC or mobile device in case of failure – for example, you can back up device settings like browser favourites and desktop background.
Who is Likely to Use Microsoft OneDrive?
Microsoft OneDrive is useful for almost everyone, but some of the most common users are:
Freelancers/remote workers – For those who don't work in a traditional office set up, accessing multiple files on-the-go is important, and OneDrive lets you do this from all your devices.

Creatives – If you've written a book or important research paper, you want to ensure it's stored safely, and you can backup your most important documents to OneDrive.

Students – OneDrive is a great way to ensure your thesis or dissertation doesn't vanish if your computer fails – back it up to the cloud.

Mac users/those with an Apple device – Because most Macs don't come with huge hard drives, Apple or Mac users might want to store their most important files in OneDrive (if they're not already using iCloud).
How Much Does OneDrive Cost?
Microsoft Word is currently included free with the Office 365 bundle. There are different payment and membership options to choose from so you can choose the right option for your budget and needs.
Anyone with a Microsoft account gets 5GB free

With an Office 365 Personal subscription you get 1TB of storage free

With an Office 365 Home subscription you get 5TB free

50GB extra storage costs £1.99/month
You want to ensure you're purchasing the highest quality software for business or personal use, and that's where NECL can help. We'll provide you with individual or bulk licenses, depending on your requirements and can even assist with full implementation. That means you can start using Office 365 from day one, with everything set up just as you want it. If you have any problems with OneDrive, you can get in touch, as NECL provides ongoing IT support too.
Technical Information and Properties
Microsoft OneDrive can be used on multiple devices including Windows, Mac, Android, iPhone and iPad and Xbox. You can download Office 365 on your PC or Laptop. The minimum system requirements are: 1GB RAM (32-bit) or 2 GB RAM (64-bit). 3GB of disc space is required for downloading. The download can also be customised to remove unwanted applications.
Help and Support
Help and support is available directly from Microsoft at https://support.office.com/en-us/onedrive. You can also find support by contacting IT support providers (such as NECL), using online forums and videos or speaking to the IT department at your work or college.
Alternative Products
One of the most popular alternative products is WPS Office. Other popular (and free) cloud storage products include Google Drive, DropBox and iCloud.
Conclusion
Microsoft OneDrive is the ideal Cloud storage solution for anyone looking to backup or store their most important files online. With its wealth of features, like seamless integration with Microsoft Office and a generous free storage allowance for Office 365 subscribers, it's easy to see why OneDrive is so popular.