Office 365 Manual: Microsoft Teams
Welcome to the Office 365 Manual: Microsoft Teams edition! Teams is one of the many useful applications and elements included within the Office 356 bundle.
We're providing the basics you need to understand and get started with each of the applications within a series of useful articles. Learn about each one by referring to the set manuals and get to grips with your new software from Microsoft. In this article we're focusing on Teams!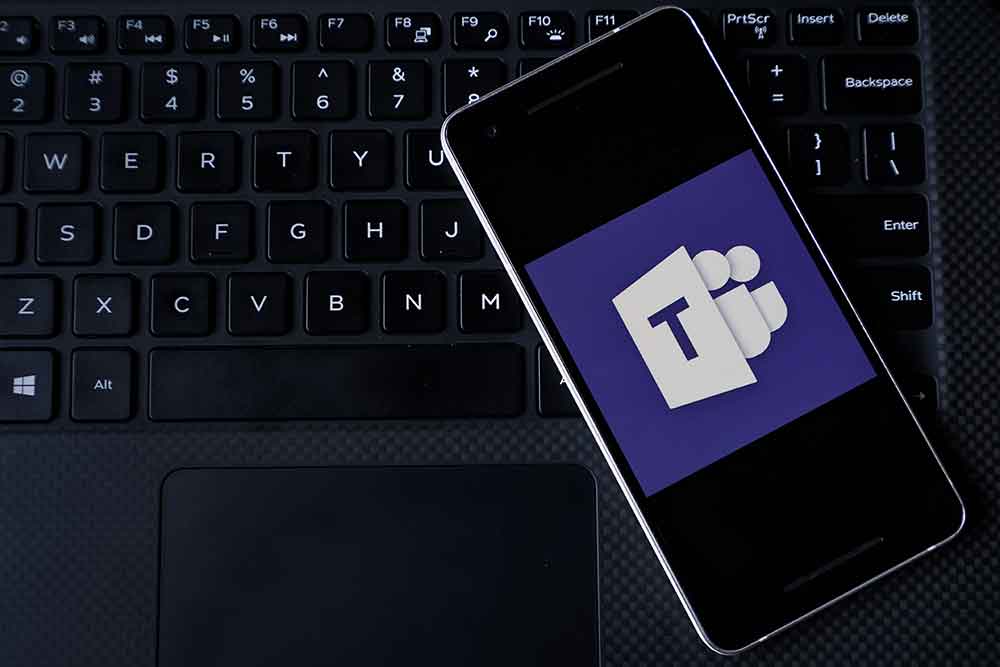 What is Microsoft Teams?
Microsoft Teams is a way for groups to get together and chat with anyone at any time using audio and/or video provided by Microsoft. Teams is one of the applications that is bundled in with Office 365 and is a useful way of working with others directly. Hold casual meetings, web conferences or simply stay in touch with your colleagues.
Overview of Features
There are several features that make Microsoft Teams an efficient way of attending and organising meetings within your organisation. Online meetings and web conferences are benefited from built in features such as note taking, file uploads, sharing desktops and more.
Best and Worst Features
Best Features of Microsoft Teams
Audio Conferencing across the globe – Using dial-in numbers, people can attend the same meeting from over 400 cities in the world. Teams will even dial any selected individuals directly, getting everyone chatting with or without internet access.

Live broadcasting – Increase the size of your audience with live broadcasts, perfect for large meetings and presentations in front of hundreds, even thousands of people.

Hub – The hub makes it possible for teams to share a single workspace during the meeting, working natively using applications such as OneNote, PowerPoint, Word and SharePoint.

Cloud recording – making it possible to create automatic transcription and time coding with a single click of a button.
Worst 3 Features of Microsoft Teams
Azure Ad login in issues – Those gaining access to meetings using the Azure Ad account login may experience issues with gaining access to calls.

Uses Skype for the video calls – it works well but some people are not a fan of the Skype application.

You need to have email hosted through Microsoft or on Exchange to make use of each function provided by Teams – This can make it difficult for smaller businesses to sign up and make use of the functions that are readily available to medium and large businesses.
What Problems Does it Solve?
Microsoft Teams is an excellent application that makes it easy to collaborate with colleagues and work together at any given time, regardless of location. Teams is perfect for meetings of all sizes and for all purposes, making sharing and working together easier than ever, using both audio and video.
Who is Likely to Use Microsoft Teams?
Teams is suited for businesses of all sizes but is most commonly seen in medium to large corporations. Think of it as a virtual workspace, meeting room or conference hall.
Businesses – For organising web conferences, businesses and meetings at any time and in any place using Teams.

Education – Educators such as tutors and teachers can use Teams with their colleagues and their students.
How Much Does Microsoft Teams Cost?
Microsoft OneNote is currently included free with the Office 365 bundle. There are different payment and membership options to choose from. Select the perfect option for your budget and needs.
Office 365 Home £79.99 annually or £7.99 monthly

Office 365 £59.99 annually or £5.99 monthly

Office Home and Student 2019 £119.99 annually
Unsure of how many licenses you need to purchase? NECL will ensure you purchase only what you need, from individual to bulk licenses for Office 365. Furthermore, we can implement and set up Office 365 including Microsoft Teams for your business or home use. Any problems will be taken care of with the on-going support, providing you with help when you need it. Just ask us for assistance!
Technical Information and Properties
Microsoft Teams is compatible with Windows, Mac, Android and iPhone and iPad. Office 365 is web based and can be accessed on mobile using the mobile app. Office 365 is downloaded onto your PC or Laptop, requiring the following minimum system requirements: 1GB RAM (32-bit) or 2 GB RAM (64-bit). 3GB of disc space is required for downloading.
Help and Support
Find support and help for Microsoft Teams by visiting the official help page https://support.office.com/en-gb/teams. Further assistance may be acquired through your local IT Support service provider or within the IT department of your place of business or college.
Alternative Products
There are similar products on the market. Google Hangouts has been cancelled, but there are still some alternative products offering similar functions. The most popular options include: HeySpace, Wire, Winio and Slack. Each one offers slightly different features and not all will be compatible with every business. If you're looking for an independent IT consultant to discuss software options which could really enhance your business productivity, talk to NECL today!
Conclusion
Microsoft Teams is included free with Office 365. Sharing a workspace and holding meetings and conferences has never been easier. Bring your teams together in one place, even when they are spread across the globe. Using Microsoft applications within Teams ensures everyone is one the same page. Teams is part of the Office 365 bundle of applications, use one or more for your business or personal use.