Interested in a VPN? Start Here!
You've probably heard of VPNs – but maybe you're not quite sure what they are, what they do and why you might use one.
You're not alone!
We're here to answer some of the questions we get asked most frequently about VPNs, and help you choose the right one for you.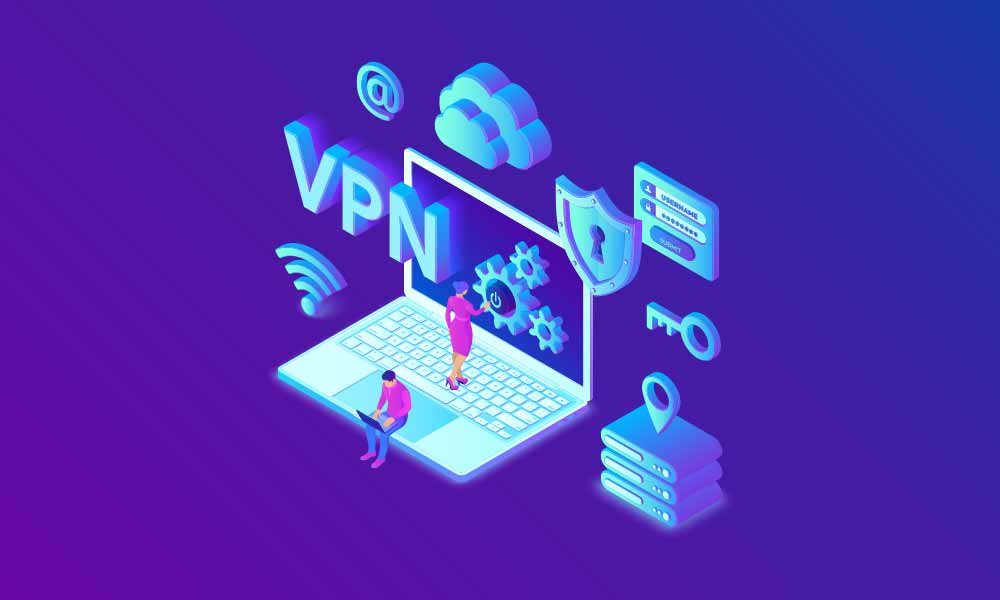 What is a VPN and What Does it Do?
VPN stands for Virtual Private Network. That may sound a little odd, but it's actually fairly simply. A VPN creates a private, encrypted connection between your device (whether that's your PC, smartphone or tablet) and a secure VPN proxy server, which then connects you to the internet.
Because the VPN Server keeps your ID address hidden, your connection can't be traced. This not only prevents anyone from hijacking your connection, it also stops them being able to see what you're doing online.
What Do You Need to Use a VPN?
In order to use a VPN, you'll need two things. First, a VPN client, which is an app that's installed on your PC, smartphone or tablet. Second, an account with the VPN provider of your choice. This is where things can get a little confusing. Not all VPN providers are created equal! Each offers different features and speeds, as well as having different privacy standards.
Why Might You Use a VPN?
VPNs are increasingly being used by personal users, but they have a whole host of uses for businesses too. Here are a few reasons you might use a VPN at home or at work:
Keep Your Identity and Location a Secret
A VPN means others can't see where you're connecting from, so you can make it seem like you're somewhere else (another country, for example).
Protect You from Outside Monitoring
Nobody wants to be spied on by their ISP or even the government, and a VPN can be used to prevent this from happening. Nobody will be collecting your personal information without your consent or monitoring your internet activity when you connect through a VPN!
Improve Your Connection Speed
This one's a bit of a double-edged sword. While a VPN can help with bandwidth throttling (where your ISP limits your connection speed when using certain websites and services), it may also slow down your speed, depending on the provider you choose, how many servers they have and how busy they are.
Protect You When Working Remotely
If you often travel for work or work remotely, a VPN can be an important asset. Chances are you'll regularly be connecting to public Wi-Fi hotspots in coffee shops, stations and other locations. These are notoriously insecure, but a VPN can encrypt your connection, keeping you safe.
Access Geo-Locked Sites
Although there probably aren't that many instances where you'll want to do this for business, you may want to use your VPN to make it look as if you're connecting from another country. This can allow you to access sites and services that are restricted in your own country.
How to Choose A VPN Service
When it comes to choosing a VPN provider, it's important to think about a few different things. Here's what to consider:
Speed
It's totally normal to lose some speed when connecting over a VPN, but this can vary depending on your provider. It can range from as little as 5% to more than 60%, depending on the number and location of servers, server traffic and other factors.
Supported Protocols
The most popular VPNs around support a protocol known as OpenVPN. This uses SSL encryption to keep your data totally safe and private – so it's worth ensuring any service you choose supports this protocol.
Privacy and Security
Look for a VPN which not only offers strong encryption but also additional features like inbuilt malware protection – this ensures you'll be less vulnerable while browsing.
Price and What's Included
The cost of your VPN service is one of the most important things to consider. If you're looking to implement a VPN service for your business or at home, check the plan you choose carefully to see how many devices you can connect, and the number of servers the VPN provider has. Fewer servers may mean slower speeds, particularly during busy times.
It's a good idea to also look at what support is provided to subscribers – for example, is support only available over email or is there Live Chat support? While it's possible to find free VPNs, this isn't recommended as they often come with adverts and offer poorer speeds. While we don't recommend going for the cheapest option just to save cash, choosing the most expensive VPN service isn't always wise either.
With subscriptions starting from just a few pounds a month for some of the most popular VPNs like PureVPN and Nord VPN, it's always best to compare features and customer reviews as well as price.
Implementing a VPN – Next Steps
Implementing a VPN at home or at work is as simple as signing up with a provider, downloading the client and setting up the VPN on your PC. But researching VPN services and trying to choose the best one for you can sometimes feel like information overload. Whether you need help choosing the right VPN service for your home or business needs or think you've found the right provider but don't know how to get started setting up your VPN, NECL can help! Just get in touch with us today for answers to all your VPN-related questions – we can even help with IT support for home users.