Revolutionise your Business Communications with a 3CX Phone System
Small businesses are thriving in today's industries. We give birth to bright ideas and work on embodying them. Statistically, 20% of small businesses fail within the first year. This can happen because of the inefficient distribution of resources.
One of the most important criteria that business owners need to control is their communication system. We build companies, corporations, and even large industries around strong communication systems.
Your small business could also benefit from a communication system underpinned by a 3cx phone system. Continue reading and find out how you can benefit from 3cx phone systems.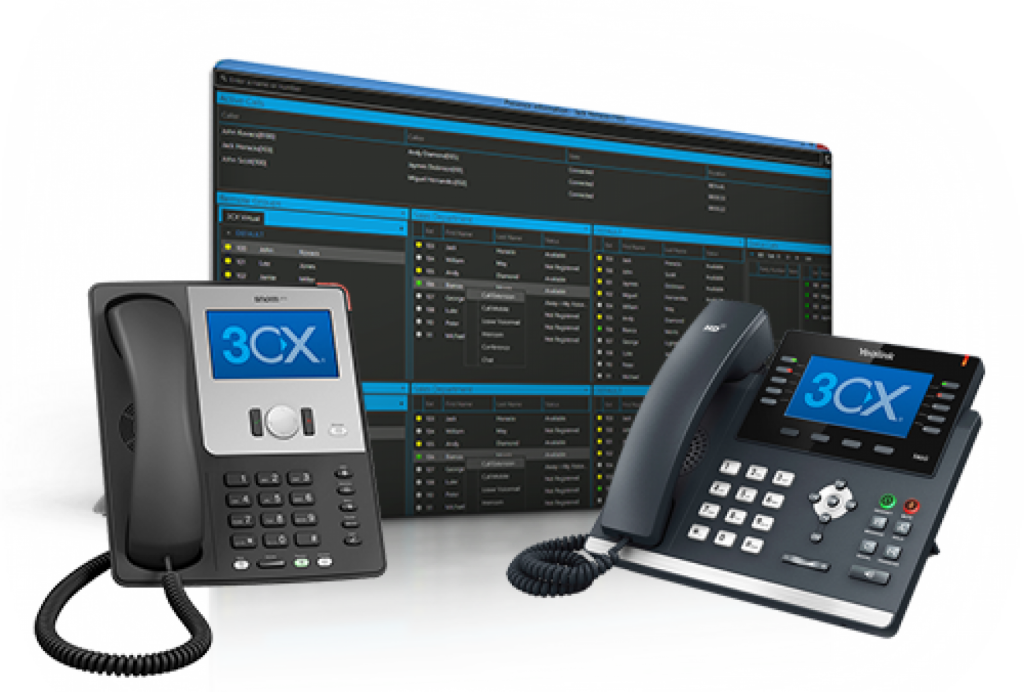 High call quality
3cx phone systems are the part of VoIP technology. Today, VoIP technologies so far advanced that it is highly unlikely neither the caller nor the recipient will be able to tell if the call is via VoIP as opposed to a traditional landline call.
You can communicate with your co-workers via 3cx phone systems. Call a video meeting without any blunders. You can safely work and never miss a call.
Read more about why VoIP phone systems are changing the communications game for businesses.
Portability of 3cx for Business
Portability is essential for many businesses in our increasingly mobile economy. We have smart-phones that fit into our wallets, and headphones that don't take up too much space.
3cx phone systems offer a portable solution for your communication systems. It allows you to make and receive calls, as long as you have internet access and thanks to native apps available to download on both Android and iOS, you can stay connected while you're on the move!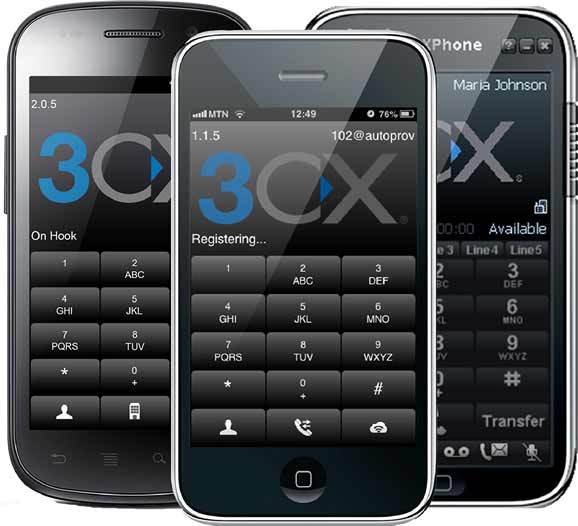 Better Customer Service
You can modify your customer service by transferring calls to your colleagues. No need for customers to call another number. 3cx offers Click2Call and CRM integration functions. No more errors in customer service.
3cx also allows you to record the calls. You and your co-workers can play back the important calls. You can easily get back to important messages and don't miss a thing. With this easy recording function, you'll be able to record and secure all customer calls, for potential inquiries.
Cost-effective solution for your communication system
3cx cuts down all International and domestic calls.

No need for maintaining separate networks for data and phones.

You can take your office phone with you.

Equipment is also cheaper than the traditional telephone.
Accessibility everywhere you go
Your business can also benefit from 3cx accessibility. Small business owners mostly have to work alone or in small groups. You might have meetings or be out of the office. It's hard to organize everything and keep in touch with colleagues.
You can use 3cx communication systems on-premise or with your cloud provider. You can try using Amazon, Microsoft Azure, Google cloud or OVH with 3cx.
The modern IT world offers us numerous solutions to our productivity and development. 3cx for business is another tool to boost your small business. Trust the professional services and talk to a 3x partner in London today!
Finding a professional and capable 3cx partner in London will enable your small business to find a great solution for your communication issues.
Contact NECL today and talk to a 3cx integration expert ready to consult about implementing 3cx phone systems as part of your business communications strategy.