5 Ways NECL Help Clients at Home with IT Support
Technology is essentially now a part of our everyday lives, especially in our homes where we are becoming more high-tech than ever before. Families of today may have multiple laptops, desktops, printers and mobile phones all within one household, as well as Wi-Fi and network connections.
Keeping all this equipment secure, running efficiently and accessible to everyone in the home can be challenging. Having your own IT support can really take any technology stresses away so that you can concentrate on having fun with it.
Read on to find out how NECL can help you with your home IT support.
IT Purchasing
Whether you're setting up a home office or just updating your tech for the family, getting the right IT equipment can make all the difference when it comes to achieving what you want from it. Our small team of experts can help you make decisions as to what equipment will serve your requirements best. We can also leverage our extensive partnerships and networks to potentially save you some money.
IT Security
Your IT security is a big thing to consider, particularly if you're using your IT equipment to work remotely from a home office, or you want help with ensuring your children are protected whilst they're online. When it comes to your IT security, we don't just look at your browser security, we can also help you ensure that your home network and any devices you use are protected against viruses, malware and internet fraud.
Whatever your internet security concerns are, we'll work with you to implement a robust security system that will help to protect you, your business and all of your family as they spend time online.
Connectivity
In today's modern world, everything is connected. Setting up a home network can be great for busy families to share photos and other media between devices, stream music to different rooms, or to watch films and TV shows.
But getting your home network to work as you want it to can be difficult. Problems that we often see with home Wi-Fi and connectivity are:
Difficulty connecting devices to the network

Patchy coverage

Poor wireless connection
Any of these problems can leave you frustrated with unresponsive web browsing, poor quality video calls and difficulty accessing your devices remotely. At NECL we can help you set up a robust and reliable home network that doesn't cause any frustration.
IT Support
When you think of IT support, it's quite possible that you think of offshore call centres or being given the classic bit of advice to 'just turn it off and on again'. Particularly if you're not as tech savvy as you'd like to be, having home IT support can help you with any IT frustrations you have, as well as helping you to keep your technology performing at its best.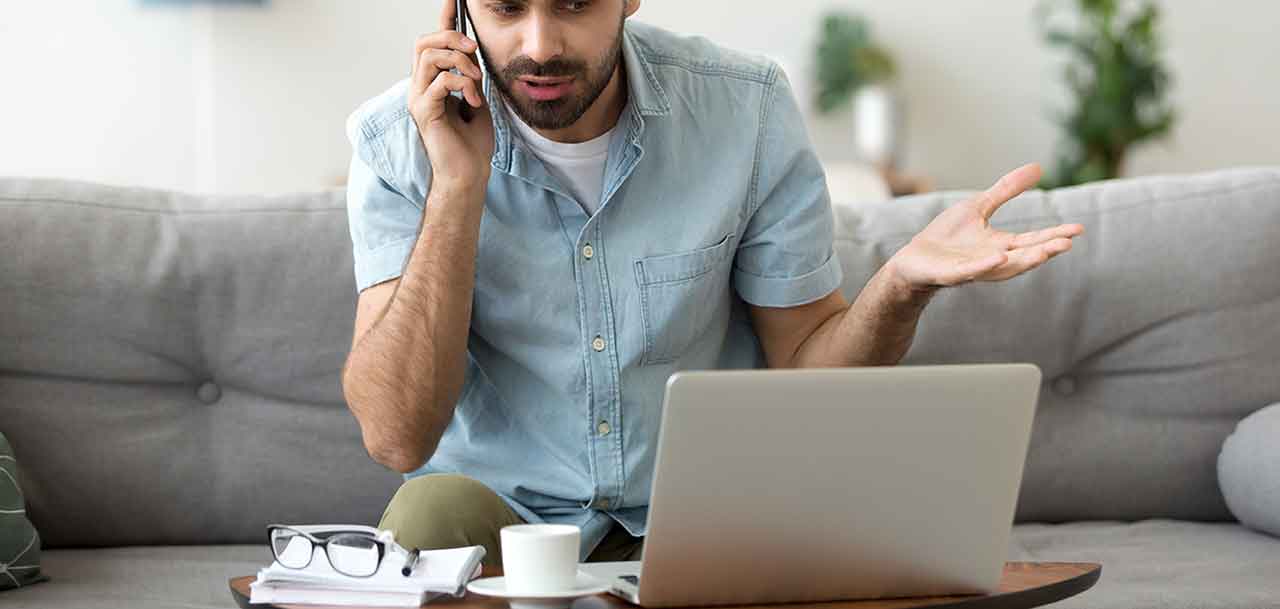 Home Working
According to the Office of National Statistics, half of the UK workforce will be working remotely by the year 2020. Offering great advantages for both employers and employees alike, the benefits include reduced costs, higher productivity, greater team wellbeing and access to a wider talent pool.
However, despite the increasing availability of Wi-Fi and broadband, as well as team collaboration tools and cloud systems, the key to the success of remote working is still the reliability of your home IT equipment.
If you're one of the growing number of remote workers in London, we can help you with the set-up of your home IT systems so that you can get the best out of your remote working environment. We're determined to keep things as simple as possible for you, so just get in touch with us today to see which of our IT Support Packages might be suitable for you.