Revamp your Home Office Space with these Recommended Products!
With the new age of online working among us, now is a great time to upgrade your home office set-up. But making smart investments, and doing research on what's out there, can take a lot of time. Time you could otherwise spend being productive.
That's why we've done the hard work for you. Here we'll run through some of the more useful products on the market and pay close attention to their benefits. We'll sure you'll be surprised by some of our recommendations also – not all of them are immediately obvious!
Productivity Plants
Plants aren't something you often think of when considering office productivity. Usually found sitting alone quietly in the corner, their importance is often overlooked. Plants produce clean air for our work environment, helping renew our energy and keep us focused on tasks.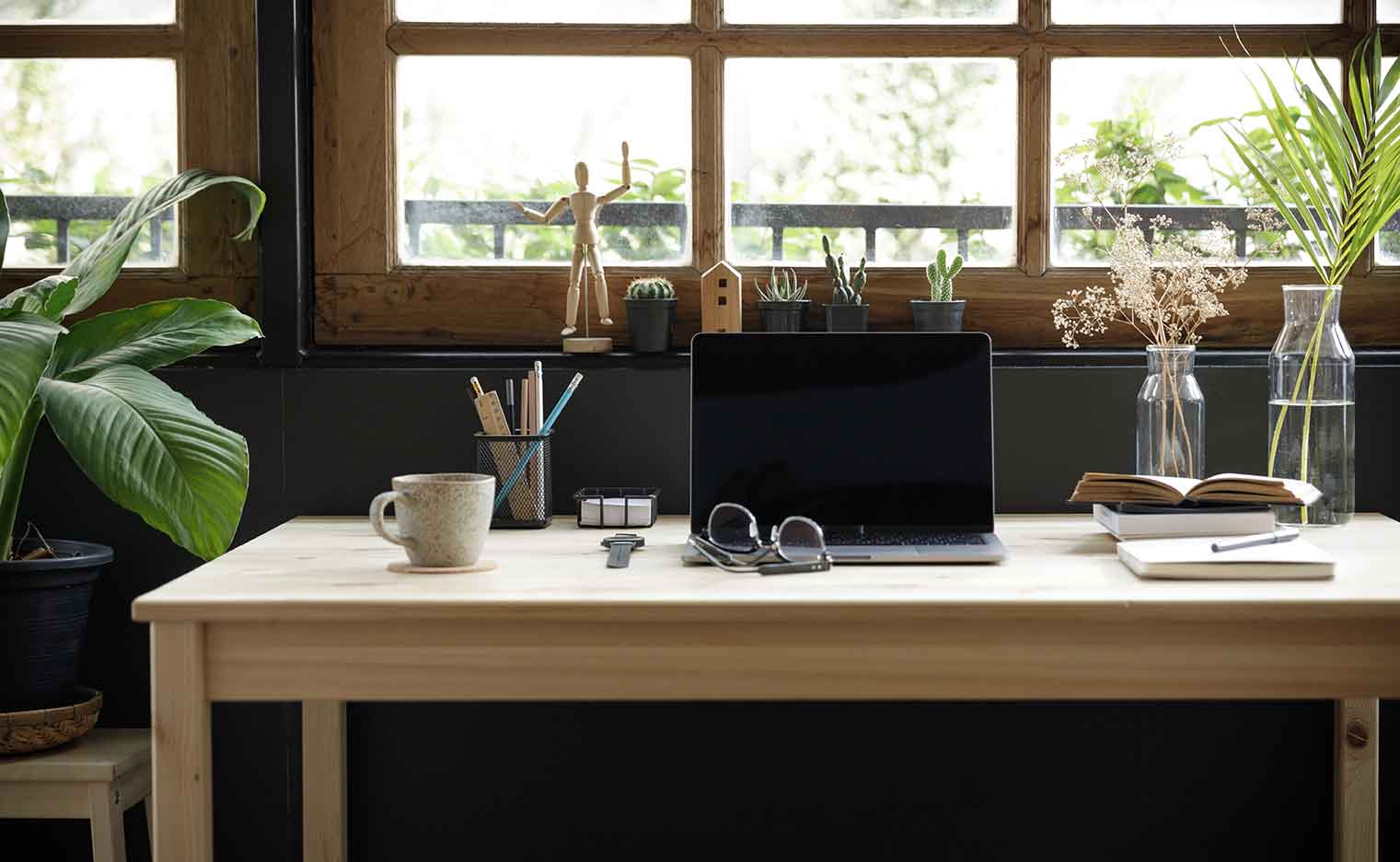 Three plants that do a particularly good job of this are:
Snake plant (Sanseviera Trifasciata)

Optimisation of the windows registry files responsible for the smooth running of your PC or laptop

Peace Lily (Spathiphyllum)

Chinese Evergreen (Aglaonema Modestum)
The benefits of these are that they help remove impurities from the air thus helping bring pollution levels down. From a productivity perspective, this is critical. Less pollution means less susceptibility to illness.
Another benefit of acquiring plants for your office is cost. Each of these purifying plants is an inexpensive way to better your work environment. They're also decorative and pleasing to look at too.
Ergonomic Office Chairs
Office chairs are probably where you spend the longest part of your working day. With that in mind, it's important you get a good office chair. Ones that enable you to sit comfortably for a long period without causing you health issues likely to take you away from your work.
Herman Miller Sayl Chair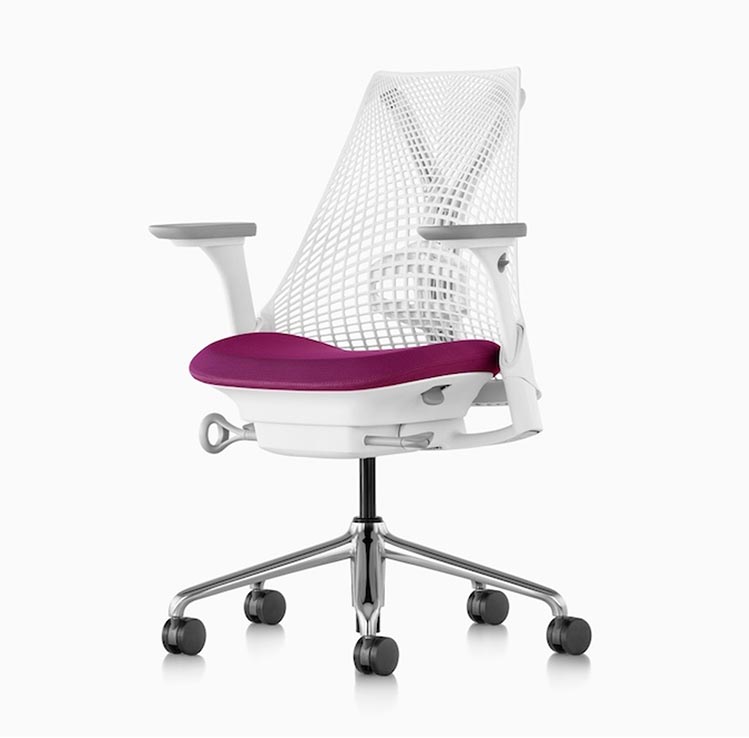 Herman Miller's Sayl office chair prides itself on its minimal yet super comfortable design. The 3D intelligent back of this model moulds your spine and allows a full range of movement unlike that of others. It does this through elastomer, a mesh-like material made up of strands of different thickness.
Chairs like this enable productive working through reducing back pain and strain from too much time spent in jarring positions.
Ikea Markus Office Chair
Ikea's Markus office chair design is a little cheaper than the Sayl but offers a lot to be happy about in terms of comfort. The adjustable height and angle of the chair, coupled with the mesh headrest, make it suitable for long hours of desktop work. The steel and polyester components mean it'll last long too.
Productive Desks
One of the biggest factors that can disrupt your workflow is a poorly arranged or organised desk. As the centre of your workspace, and home to your computer, peripherals and everything else, it's essential to get right. Not doing so could lead to serious repetitive strain injury (RSI).
Harmoni Standing Desk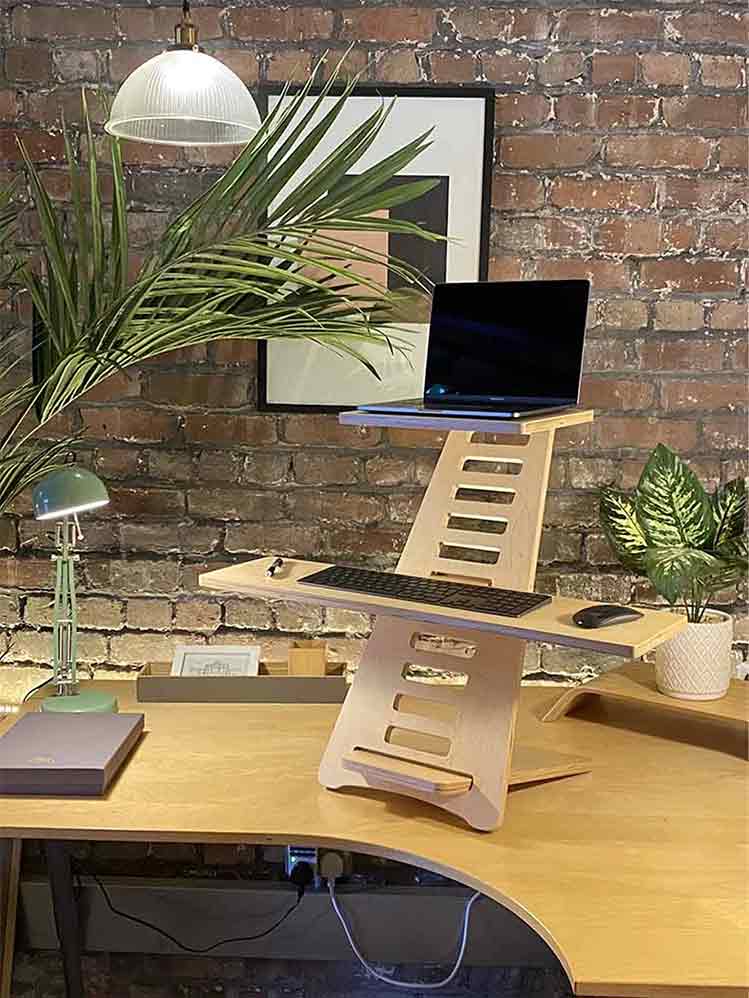 One option, that could also go great with a tall plant, is to forego chairs altogether and go for a standing desk. It might take some getting used to but the health benefits are numerous. It can help counter obesity while improving your circulation and posture.
This beautiful design, from Tokyo-based company Harmoni, is a perfect example of how sleek and comfortable a standing desk can be. Made from birch wood with a lacquered finish, the whole set-up weighs only 6 kg. Having your computer at eye level can be a game changer when it comes to productivity too.
Learn more about the Harmoni Standing Desk
Jarvis Bamboo Standing Desk
Another good standing desk, but one that's also adjustable for use with a good ergonomic chair, is the Jarvis Bamboo Desk. What's great about this are the LED handsets that let you electronically make adjustments. From a productivity standpoint, that saves time and hassle.
It's a little more expensive than Harmoni's design but it's fully customizable. That makes a good choice particularly if you share your home working space with other members of your family throughout the day.
Learn more about the Jarvis Bamboo Standing Desk
Liberty Electric Desk
Standing desks aren't everybody's thing. This desk from Ergo Desks, another electric adjustable option, could be a good addition for more traditional home offices not ready to make that leap.
One cool thing about this design is its power saving sleep mode. This kicks in automatically whenever you're away from the desk, saving you energy costs in the process. Its two-part telescopic legs are another nice feature.
Learn more about the Liberty Electric Desk
Final Thoughts
If you're unsure on how best to revamp your home office space and are looking for extra tips on bettering your output, drop NECL a line. Out IT support experts are well-versed in maximising work space efficiently and can offer you important guidance to help you get the most out of your new home office setup.