High Profile IT Failures Hitting The Headlines in 2019
Even the biggest companies are not immune to IT failures, be that through a glitch in their systems or just simple bad luck. All IT problems have an impact on the industry they serve, but some have more far-reaching and sometimes even unexpected consequences.
As we head towards the final quarter of 2019, let's take a look at some of the biggest IT failures that have made the news this year.
1. The British Airways Glitch
When it comes to upsetting customers, getting in the way of their long dreamed of travel plans is never going to go down well. Striking at peak holiday time, the British Airways IT glitch was big news at the start of August. With more than 100 flights cancelled and a further 200 delayed, thousands of unhappy travelers took to social media to express their frustration and dismay with long delays and poor communication.
Stemming from an error which had forced BA to revert to manual checking-in systems at both Heathrow and Gatwick airports, the glitch itself proved how much we have come to rely on technology to keep up with our fast-paced way of life.
2. Banking Payment Delays
In March banks such as Barclays, Lloyds, Bank of Scotland and NatWest reported security and IT failures that had prevented customers from making more than one electronic payment per day. Following an investigation by Which? it was discovered that this problem was much more widespread than first thought, with 302 incidents recorded from March to December 2018.
Causing huge stress and inconvenience to their customers, the incidents prompted a review of banking technology, especially as digital payments continue to become more and more commonplace.
However, following on the heels of TSB's disastrous installation of a new IT system last year, as well as HSBC's system failure in November, it looks likely that it will be sometime before the UK's financial tech is resilient enough to support a cashless society.
3. Major IT Meltdowns
Already this year we've seen some fairly major IT meltdowns that have not only affected millions of users, but cost a pretty hefty sum too. With an average IT outage costing in the region of $5,600 per minute, Google's Gmail failure in March had a huge financial impact upon many businesses.
Lasting for around 4.5 hours, the global outage caused unexpected error messages and high latency, amongst other problems. Luckily, those in the West were mainly unaffected by the problems, with the outage occurring after the working day had finished.
Also making waves in March, Facebook's 14-hour outage caused chaos for millions of users around the world. Advertisers were unable to reach the audiences they'd paid to reach, and the public were frustrated by being unable to upload content to their Facebook accounts.
The exact reason for the outage was a cause for speculation, with the company's own data centres being suspected of being responsible for causing the outage.
4. The Cloudflare Outage
July saw huge numbers of websites being taken offline due to the outage of Cloudflare. One of the world's largest internet service providers, its outage not only highlighted the huge market share that Cloudflare controls, but also our reliance on the internet in order to conduct all kinds business.
As well as causing downtime for several prominent webpages, the outage also ironically caused the failure of the popular site 'Down Detector' which can be used to check if the website you want to visit is working properly.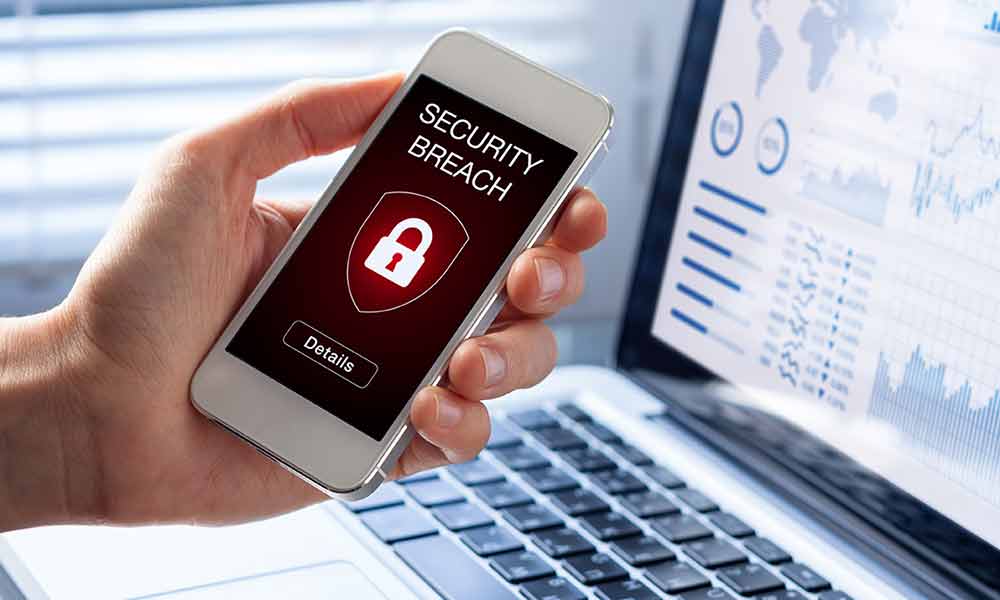 Give Us a Call to Discuss How You Can Prevent Your Own IT Failures
Although the unexpected is always going to happen, it's a great idea to be prepared for eventualities should your own IT system suffer an outage. If you want to talk to us to find out how we can help, give us a call on 020 3664 636, or get in touch with us via the form on our contact page.
Finally, this will be our last blog post of 2019. Thanks for following the blog articles over the past year. We hope that you've found them both enjoyable and informative. Stay tuned for more content when we return in 2020.
Wishing you a fantastic festive holiday and extending seasons greetings from all the team here at NECL.