Microsoft 365 Manual: Microsoft Project
If you've always wanted to know more about Microsoft Office software, our series of Office 365 Manual blogs are here to help!
Each instalment will look at a different element of Microsoft Office 365 – today we're reviewing Microsoft Project which is a standalone product separate from Office 365.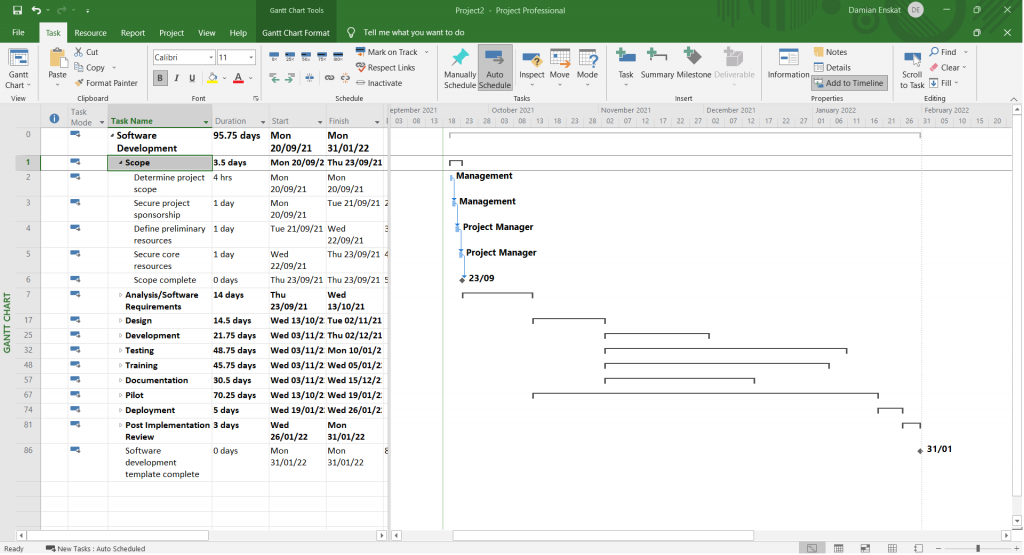 What is Microsoft Project?
So, what exactly is Microsoft Project? We're here to help! Microsoft Project is arguably the world's most comprehensive project management software, commonly used by project professionals across multiple industries around the globe.
The software has been designed for professional use.  Mac users will need to install a Windows 10 operating system to get access to this product but our preference is for the software to be used on a recent Windows 10 PC or laptop.  Home users may prefer to plan their projects on Microsoft Excel or use one of the online collaboration tools as these may be more suitable for their needs.
Overview of Features
Microsoft Project has a whole host of great features, including pre-built templates for different types of projects, Gantt charts, resource cost analysis, export to Excel and PDF file formats so plans can be shared with colleagues who may not have access to the software.
With so many features at your disposal, we thought we'd take a look at some of the best and worst features Microsoft Project has to offer.
Best and Worst Features
Best 3 Features of Microsoft Project
Detailed Task Settings – Users can define the detailed attributes for each task so the task on the plan will be behave as it would do in real life!

Dynamic Dependencies – Dependencies can be configured to behave correctly and are automatically updated and renumbered throughout the plan.

Auto Scheduling – Tasks can be set to auto schedule which means they can float to best days for that task based on other attributes within the plan.
Worst 3 Features of Microsoft Project
Usability – This can be quite a complex product so requires training and coaching to be effective. Not normally recommended as a self-learn tool.

Office 365 Integration – Not fully integrated with other Microsoft Office 365 products. Collaboration features require a cloud-based plan.

Cost – The Project Professional version is now at £1,049.99 which means that most organisations are unlikely to issue this software to everybody.
What Problems Does Microsoft Project 365 Solve?
If you need to plan a complex project with lots of moving parts to a high level of precision and then rigorously control the plan in terms of time and cost once the project has started then this tool may be for you.  There are allot of very useful advanced features.
Who is Likely to Use Microsoft Project?
Microsoft Project is a highly valuable tool for project professionals including:
Project Managers – Project Managers will find Microsoft Project invaluable for planning and controlling complex projects increasing the certainty for their stakeholders.

Project Support – On larger projects, detailed project planning and plan updates may be delegated to Project Support or the Project Management Office (PMO).

Programme Managers – Programme Managers may need to review the detailed project plans from project managers or create one where a project manager has not been assigned.
How Much Does Microsoft Project Cost?
Microsoft Project is separate from the Office 365 bundle and are priced as follows:
Cloud-based (Excl VAT):
Project Plan 1 – £7.50 per user per month
Project Plan 3 – £22.60 per user per month
Project Plan 5 – £41.50 per user per month
On Premise (Incl VAT):
Purchasing through NECL means you'll be sure you're buying the genuine software and applications for use at home or work.  Not only will NECL provide you with individual and bulk licenses to suit your needs, we can also assist with full implementation of your new software and ongoing support. NECL can advise you on the right version to buy, you can start using Microsoft Project immediately, and receive IT support if you encounter any issues in future.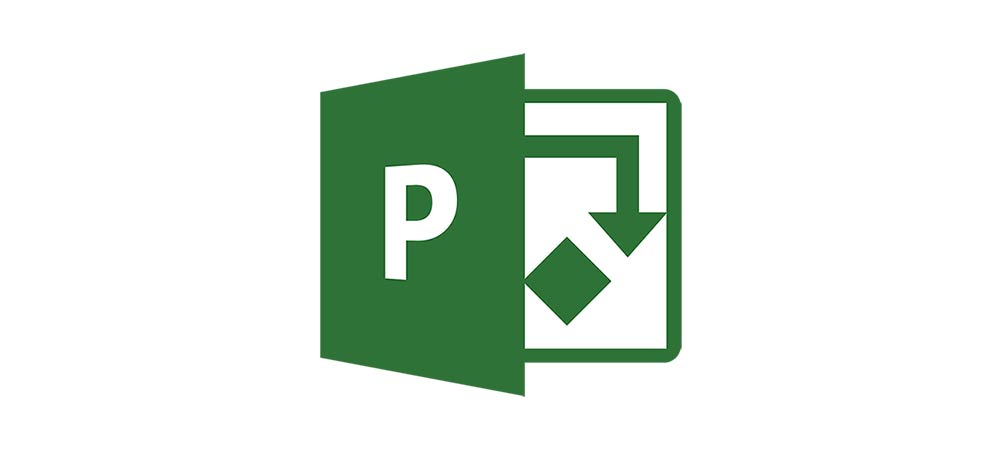 Technical Information and Properties
Microsoft Project can be used on Windows devices (Windows 10 or Windows Server 2019) or via a browser if you have a cloud-based subscription.  The minimum system requirements for the Project Standard desktop version are: 1.6 gigahertz (GHz) or faster processor, 2 cores, 2GB RAM (32-bit) or 4GB RAM (64-bit). 4GB of disc space.  1280 × 768 screen resolution.  DirectX 10 graphics card for graphics hardware acceleration.
Microsoft Project Help and Support
Help and support is available directly from Microsoft at this link.
Moving forward, Microsoft will be focused on the versions outlined in this article. You can find support for older versions by contacting IT support providers (such as NECL), using online forums and videos or speaking to the IT department at your work or college.
Alternative Products
There are numerous alternatives to Microsoft Project including, Forecast.app, GanttPRO, Hive, Merlin Project, monday.com, Smartsheet, TeamGantt, Wrike, and Workzone.
Source: Digital Project Manager
Conclusion
Microsoft Project makes creating, editing, sharing and managing complex project plans possible for a wide range of project types.  With detailed settings which automatically update as the plan is built and adjusted, project professionals have the power to create and manage large and complex detailed work plans which would often be very difficult to do in other tools.